Sophie Radcliffe is a British/American Adventurer and Endurance Athlete. She is on a mission to empower self-belief, motivation and a life without limits.
I have always felt like life tries to make you fit into boxes. Social norms, expectations and boundaries placed on our lives. We can often find ourselves adhering to other people's rules about how we should live and who we should be.
Through adventure I realised there are no limits to who you can be or what you can achieve. In fact, it's the opposite. In 2008 started on a journey setting myself one challenge after the next, learning new skills and exploring the world. Cycling has always been a huge part of my journey!
Today I'm sharing with you my favourite cycling challenges that could raise your life to the next level, should you choose to accept the mission. Choose an adventure that inspires you, go challenge your limits, have fun and explore the world!
1. Cycling London to Paris in 24 hours
The first time I cycled London to Paris in 24 hours was with three guys I'd met through a London bike forum. We planned it on the back of a napkin in a pub and off we went. I had zero cycling experience. Everything went wrong and we cycled 200 miles through torrential rain. The next day, my life was different. I couldn't believe what we had achieved and I felt such a huge sense of achievement and pride! Kinda invincible… if you want to feel the same, join my annual London to Paris Sportive!
http://www.challengesophie.com/blog/category/my-annual-london-to-paris-sportive-l2p24
http://www.londontoparissportive.com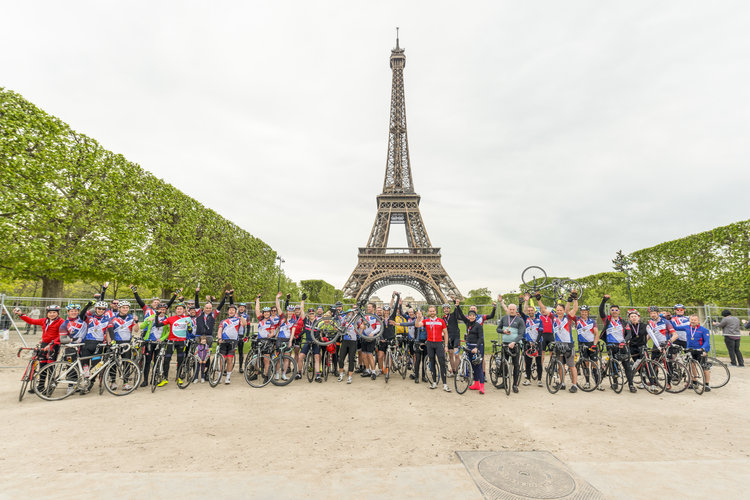 2. Mallorca 312
Possibly my favourite sportive in the world (after my L2P24 of course!) The challenge is to cycle 312km around the island of Mallorca. 5000 people take on this sell-out sportive every year, covering 4500m of climbing (which is all in the first half of the event.) The atmosphere is incredible, stunning views and there's great camaraderie from other riders. There is a surprise party 30km from the finish line, it's a really tough challenge to complete in under 14 hours, but a complete game-changer when you do.
How often do you get the chance to cycle around an island in one day?!
3. Coast to Coast UK
One of my fave rides ever! The 150 mile route from Whitehaven in the Lake District to Tynemouth near Newcastle is spectacular! Weaving it's way through the Lake District and The Pennines, some very punchy hills to cycle up. The route is sign posted throughout, loads of B&Bs to stay at and quaint villages to stop and eat in. It's a great challenge over 1, 2 or 3 days. I did it over two days making a series of films for GoPro. Check them out:
http://www.challengesophie.com/blog/category/cycling-coast-to-coast-gopro-filming-tips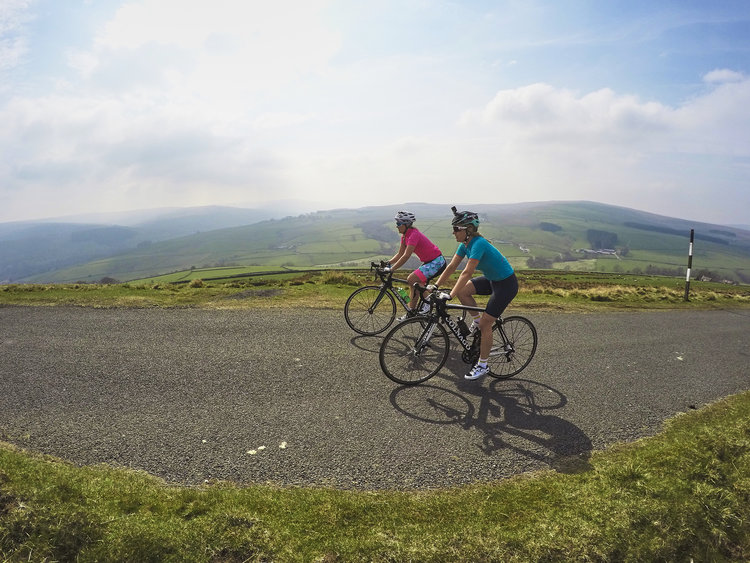 4. Coast to Coast USA
In November 2015 I was Captain of Team Deman on the very first Race The World. We spent two weeks racing our bikes from Los Angeles to Miami across the USA. Read about how this was the race that changed my life and go plan your own epic adventure!
http://www.challengesophie.com/blog/cycling/race-the-world-cycling-usa-changed-my-life
http://www.challengesophie.com/blog/cycling/race-world-new-mexico-texas-louisiana
http://www.challengesophie.com/blog/adventure-2/race-world-california-arizona-cycle-usa
5. The Haute Route
If you love climbing, this is the challenge for you. The Haute Route (classic) is a 7-day, 900km staged bike race from Nice to Geneva. Covering 22,000m of ascent, this is a true test of human spirit, endurance and mental strength. Hours and hours on the bike every day climbing the world's most iconic, beautiful and challenging mountains. I made some amazing friends and I always love cycling in the mountains even if it did hurt a lot. This is a truly phenomenal challenge!
http://www.challengesophie.com/blog/category/cycling-the-haute-route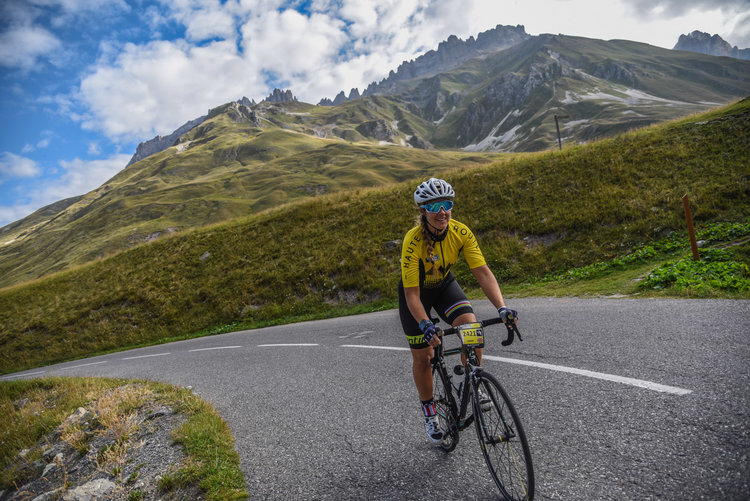 6. The 3 Peaks Cycling Challenge
In 2012 I embarked on an adventure of a lifetime with Sean Conway – The 3 Peaks Cycle Challenge. It involves 3 days of intense but incredible adventure! Starting at Mount Snowdon in Wales and ending with Ben Nevis in Scotland, we climbed one mountain and cycled the 150 miles between them each day. Doing this changed my life because it made me realise I could do more than I thought and was my inspiration for my Alpine Coast to Coast expedition.
http://www.challengesophie.com/3-peaks-cycle-challenge
7. The Tour du Mont Blanc
The website lays a bold claim as 'the toughest one day sportive in the world" – I would have to agree! The Tour Du Mont Blanc is a 330km sportive through France, Italy and Switzerland (all the countries surrounding Mont Blanc) covering a whopping 8000m of ascent! It is completely insane. Find out what happened to me when I took on this challenge….
http://www.challengesophie.com/blog/cycling/tour-du-mont-blanc
8. Ironman
The feeling of crossing the finish line in an Ironman is unlike anything else! After putting your body through the gruelling challenge of swimming 2.4 miles, cycling 118 miles and running a marathon, it's truly one of the greatest endurance challenges out there. Read more about my experience completing Ironman Wales in 2013 and 2014.
http://www.challengesophie.com/blog/challenges-2/why-i-love-ironman-wales
http://www.challengesophie.com/ironman-wales-2013/
http://www.challengesophie.com/ironman-wales-2014/
9. Design your own Challenge
In August 2013 I set off to become the first and only person in history to cycle the length of the Alps and climb the highest mountain in each country, an expedition I called 'The Alpine Coast to Coast'. I cannot explain to you how much it changed my life to dream up the biggest thing I could possibly imagine and go and make it happen.
http://www.challengesophie.com/alpine-coast-to-coast/
10. North Coast 500
At the top of my cycling bucket list is the NC500 (the only one on this list I've not done yet!) A 500 mile bike ride that weaves it's way around the raw, wild and magnificent North Coast of Scotland. If you've been reading my blog for a while, you'll know how much I love Scotland. I'm so keen for this – who's in?