TRIBE was inspired by a 1,000 mile across Eastern Europe (Run for Love 1000) to fight human trafficking undertaken by Guy, Rob and Tom - and 250 others - in 2013. Someone is trafficked globally every 30 seconds and, in the UK alone, up to 130,000 people will spend Christmas living in slavery in the UK.
TRIBE for Good - our charitable foundation - is supporting Unseen in Q4 2016, an anti-trafficking charity that works to help prevent trafficking in the UK.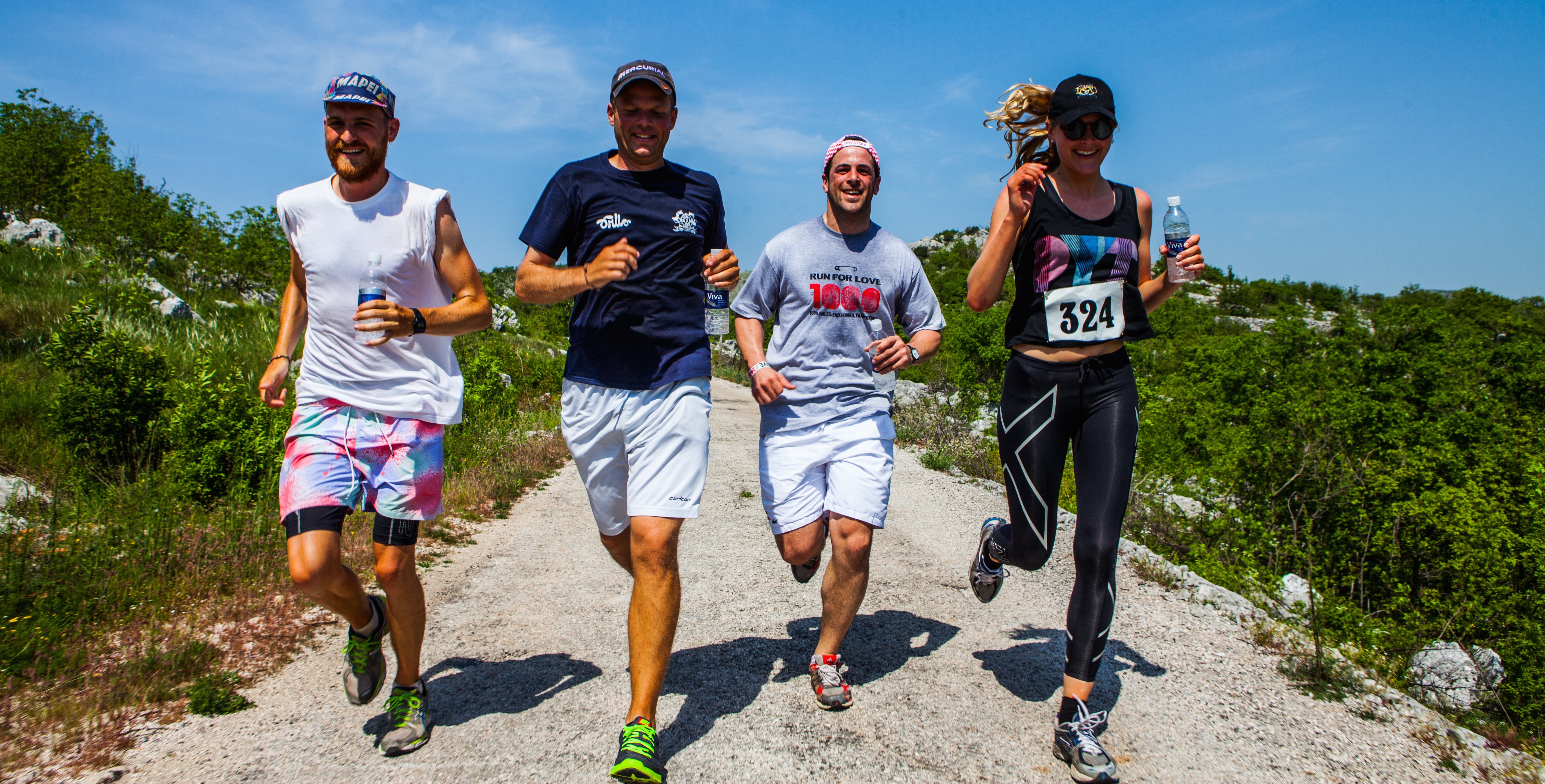 Andrew Wallis, CEO of Unseen UK, explains all about the charity's mission and the projects they are working on. Unseen are working towards a world without Slavery. "It's a big aim and a big task, but we believe we can do it."
We combine a micro and macro approach so that we both support exploited people and tackle the systemic issues of slavery. The expertise and insight gained in each area help us perform effectively across all aspects of our work.
We focus on three main areas as we work towards a world without slavery:
Supporting survivors and potential victims of slavery; by providing access to a range of specialist services, enabling them to safely recover and develop resilient, independent lives
Equipping stakeholders; by providing training, advice and resources to facilitate the identification and support of potential victims of slavery
Influencing systemic changes; by using our experience and research to impact and inspire transformation across legislation, policy and society.
These are the projects we are working on in 2016/17:
WATER (Women's Anti-Trafficking Emergency Refuge): an 8-bed safe-house in the Bristol area
RIO (Resettlement, Integration and Outreach): supporting survivors to resettle and re-establish their lives back in the community
Training: we equip frontline staff with knowledge to correctly identify victims and take appropriate action
ASP (Anti-Slavery Partnership): we co-chair and co-ordinate this partnership of organisations that might come into contact with potential victims across the South West of England, ensuring there is a coordinated effort to eradicate slavery
Modern Slavery Act: we are working with government to introduce Transparency in Supply Chains legislation outlined in the new Modern Slavery Act that came into force in March 2015, and ensure survivor care remains a central priority
Governmental committees: Unseen chairs the Training and Private Sector sub-groups for the Home Office and is a member of Modern Slavery Stakeholders Group and EU Civil Society Platform
CHIPS (Children in a Place of Safety) (project in development): a care and accommodation service for child victims of trafficking – a new, innovative model that will be the first dedicated service of its kind in the UK
MAP (Men's Anti-Trafficking Project): a 5 bed, 24-hour safe-house for male victims of trafficking.
Modern Slavery Helpline and Resource Centre: Providing victims, the public, statutory agencies and businesses access to information and support on a 24/7 basis.
TISC Report: Unseen have partnered with Semantrica to deliver a Central Registry for business transparency statements www.tiscreport.org. The Central Registry provides consumers, the public and investors with one central point to access transparency statements and understand the steps businesses are taking to prevent modern slavery in their supply chains and own organisations.
We hope that one day our work is no longer needed. That by working in partnership with communities, business, governments and other organisations we can stamp out slavery for good. But while there are victims of trafficking, we want to be here to offer them the safety, hope and choice they deserve.
(Andrew Wallis, CEO of Unseen UK)
We are bringing the TRIBE community together once again this Christmas to rejoin the fight against human trafficking. TRIBE is organising a series of nationwide TRIBE Freedom Runs in December, where the TRIBE community will be running for a world free from slavery. We hope all runners will join a team fundraising effort to raise £10,000 for Unseen.
JOIN A FREEDOM RUN NEAR YOU: TRIBE FREEDOM RUNS
LET'S DO THIS!