INGREDIENTS:
1 ripe avocado
1 15-ounce can (1½ cups) chickpeas, drained and rinsed
1 medium stalk celery, diced
½ large bell pepper, diced
1 medium carrot, diced
1 lemon, juiced
¼ cup cilantro, finely chopped
½ teaspoon salt, plus more to taste
¼ teaspoon pepper, plus more to taste
6 collard leaves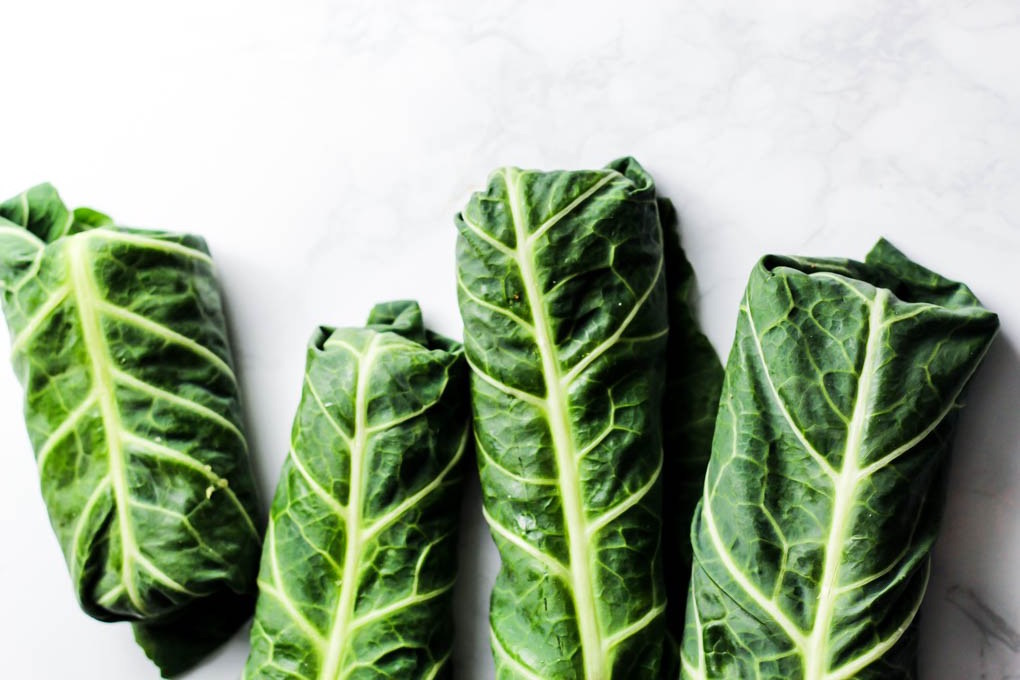 INSTRUCTIONS:
In a small bowl, mash avocado.
In a large bowl, add chickpeas; with a potato masher or fork, mash chickpeas well. Add celery, bell pepper, and carrot; stir. Add lemon juice, cilantro, mashed avocado, salt, and pepper; stir until all ingredients are combined.
Lay a collard leaf flat on a cutting board. Scoop about ⅓-1/2 cup chickpea salad onto the center of the leaf. Fold the edges in, then roll the leaf like a burrito.
Repeat until all of the chickpea salad is used.
Store in the fridge in an airtight container for up to 5 days.
Or watch Emilie's demo here!
Recipe from Emilie - check out more amazing recipes where she shows how eating real, whole foods can and should be simple, enjoyable, and absolutely delicious. More recipes at Emilie Eats.