This dairy free loaf is delicious and the perfect excuse to eat cake for breakfast!
Ingredients (Serves 12):
50g of coconut flour
1 packet of the tribe way Banana shake
½ a teaspoon of baking powder
25g of desiccated coconut
200g of dairy free yogurt
50g of oats
100ml of coconut milk
100g of frozen blueberries
Method:
Line and grease a loaf tin and preheat your oven to 160C

Mix together all of the cake ingredients; making sure to mix them well!

Pour the mix in to the tin and pop in to the oven for 40 minutes,

Take the cake out of the oven and out of the tin before placing on a cooling rack until it has cooled completely.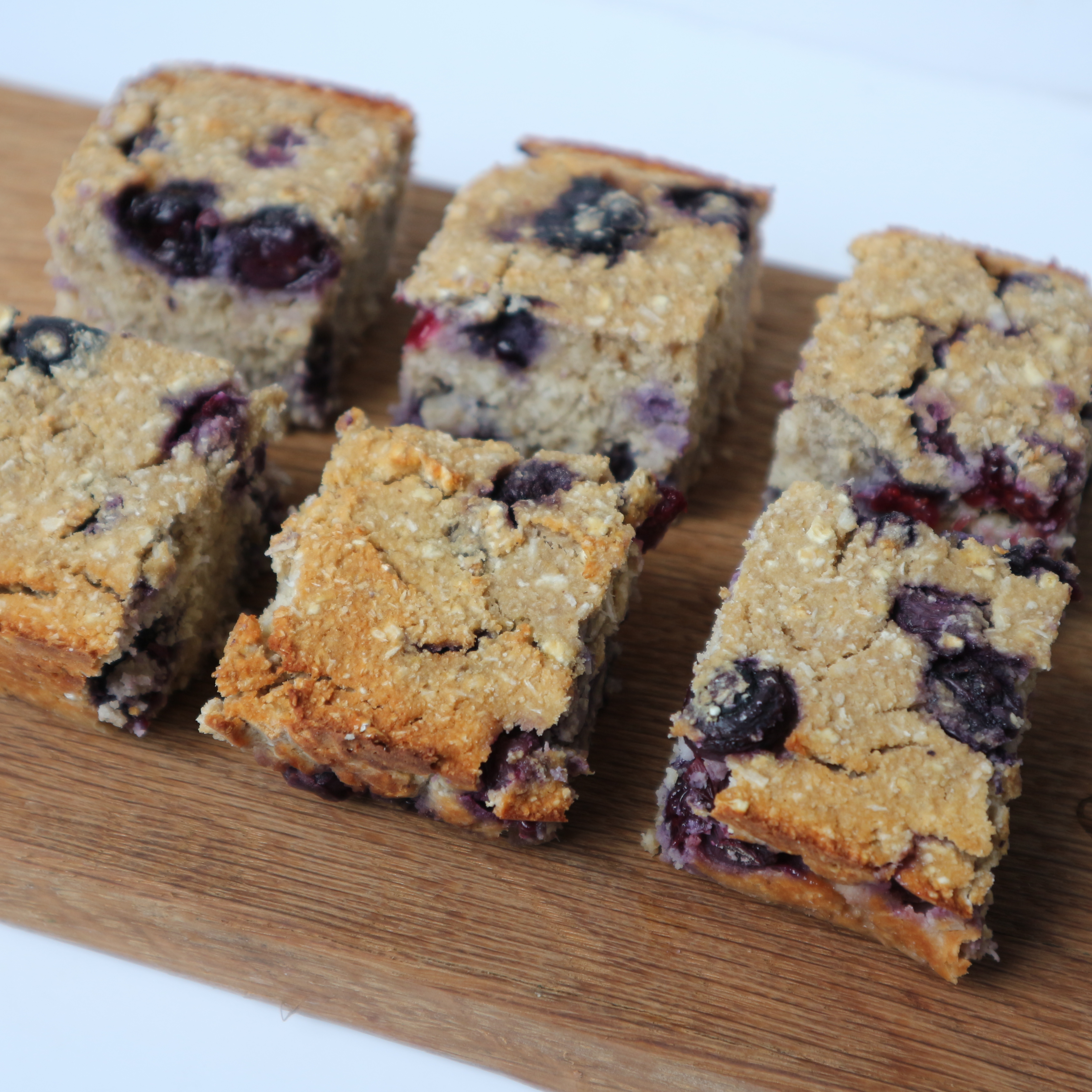 Thanks to Hannah - blogger & fitness enthusiast. Check out more of Hannah's recipes on her blog.