Ingredients:
1/2 cup rolled oats (gluten free or regular)
1/2 cup vanilla protein powder
2 tbsp coconut flour
1 cup egg whites
1 tsp ground cinnamon
1 tbsp honey or maple syrup
1 tsp ground cinnamon
1 tsp baking powder
4 tbsp cottage cheese (banana would also work)
1/2 cup frozen berries
Method:
Preheat oven to 160ºC degrees
In a blender, add all the ingredients apart from the berries and blend until smooth.
Gently fold in your berries.
Spoon mixture into a muffin tin sprayed with coconut oil and fill close to the top.
Bake for 15 to 20 minutes or until a toothpick inserted comes out clean.
Allow to cool then pop them out and enjoy!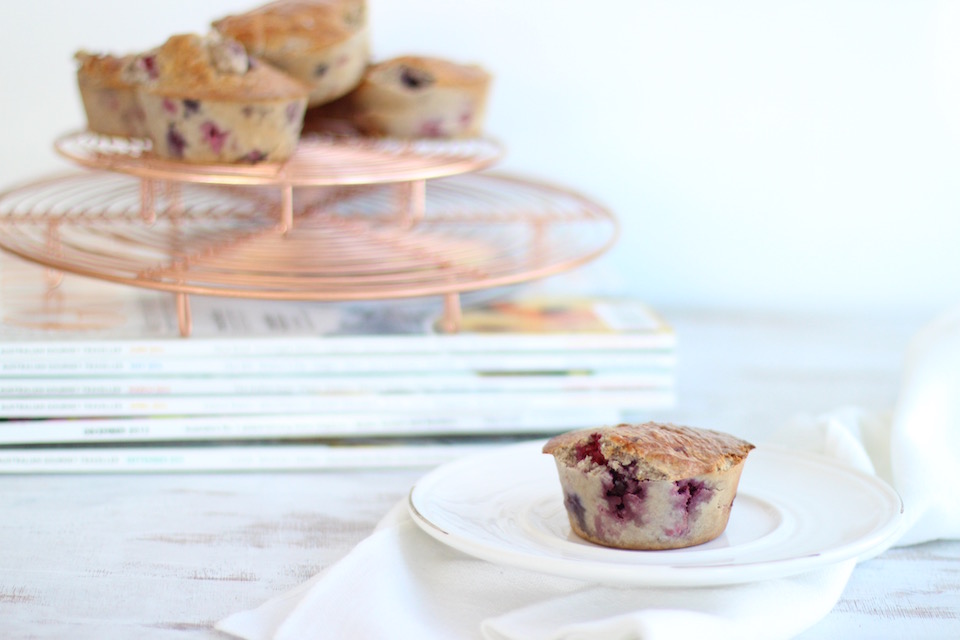 Thank you Sally for this delicious and healthy post-workout snack recipe. https://the-fit-foodie.com