The healthiest pancakes in town!
Ingredients:
3/4 cups of walnuts
3/4 cups of almonds
1 1/2 cups of brown rice flour
4 bananas (the riper the better)
1 tsp baking powder
4 tbsp extra virgin olive oil
1 tbsp maca powder
1/2 cup of water
2 tbsp maple syrup (add more to taste)
Method:
Blend 1 banana, the oats,chia seeds, water and ground nuts until a smooth, thick batter forms.
Stop blending and stir in the blueberries, then pulse the blender a few times.
Heat some coconut oil in a frying pan, and spoon the mixture into the pan.
Cook slowly till both sides of the pancake are golden brown, then drizzle with agave, banana, blueberries and goji berries before serving.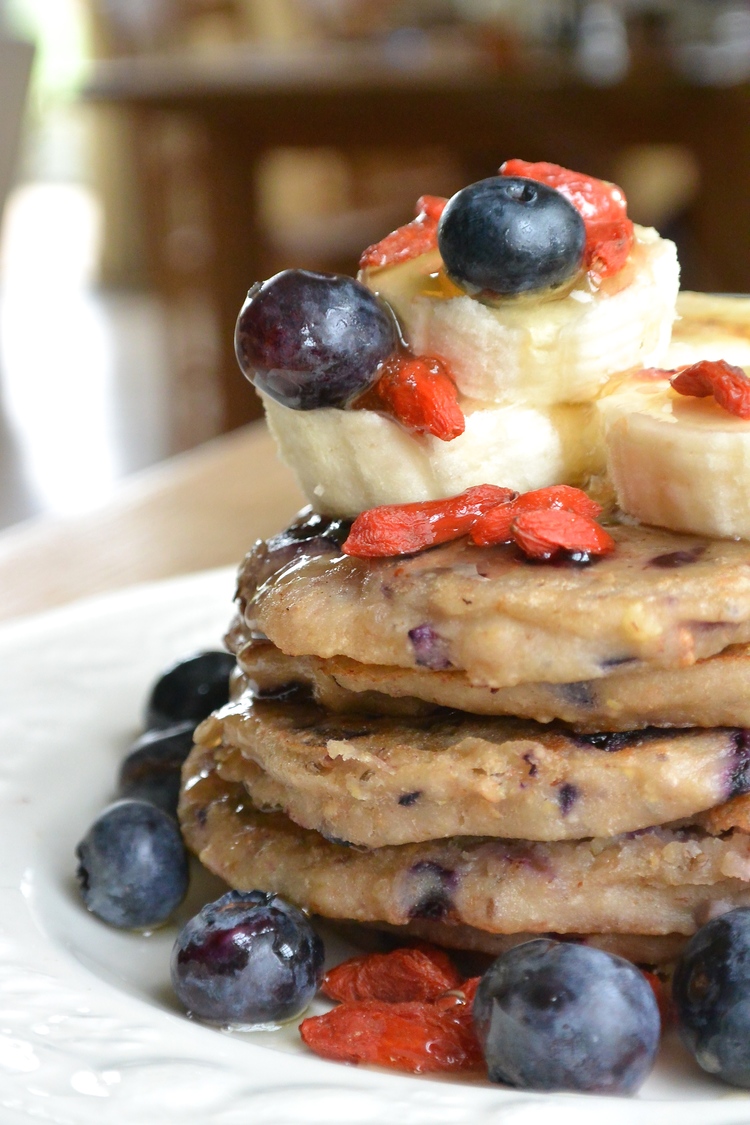 Thank you to Serena from The Herb Diaries for sharing her favourite pancake recipe with us! Enjoy this pancake stack after a long weekend run or ride!