In May 2018, TRIBE will launch a new visual identity inspired by the Force of Nature. In this blog, TRIBE Co-Founders Guy, Rob and Tom tell the story of TRIBE and how the Force of Nature fuels, inspires and unites the TRIBE community.
The TRIBE Story
TRIBE was inspired by a 1,000 mile run across Eastern Europe to fight human trafficking. That journey changed our lives and we set out on a mission to change the world of sports nutrition in 2013. We set out to create the highest quality natural products for real, everyday athletes - runners, cyclists, yogis and weekend warriors - that were free from chemicals, refined sugar and preservatives. To help them perform better in their hectic lives.
The Rebrand
TRIBE launched in 2015 and, following the crowdfunding last year, we decided it was time to update our visual identity to better reflect the TRIBE community that has evolved organically over the previous 24 months.
TRIBE have been working with the leading agency Pearlfisher to develop the updated TRIBE brand. The process has taken more than 9 months and more than 5,000 members of the TRIBE have been consulted as part of the process.
Force of Nature
Introducing our bold new TRIBE look, inspired by the Force of Nature. TRIBE believe that the answer always lies in nature, in the food we eat and the place we train. Our products condense nature's power, for TRIBErs to unlock wherever and whenever they need.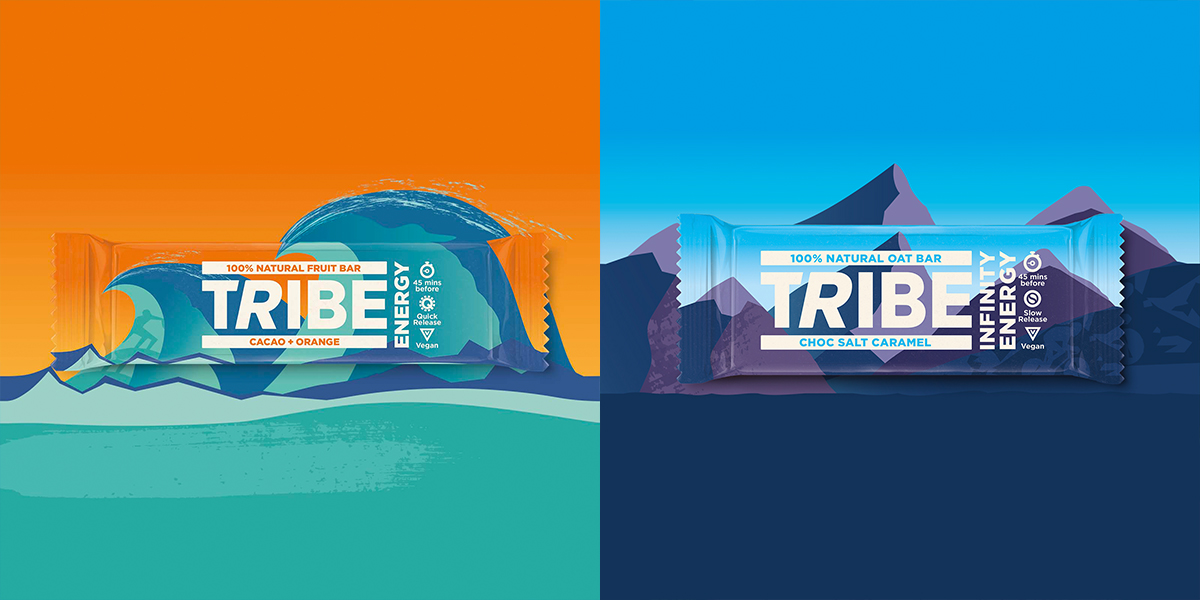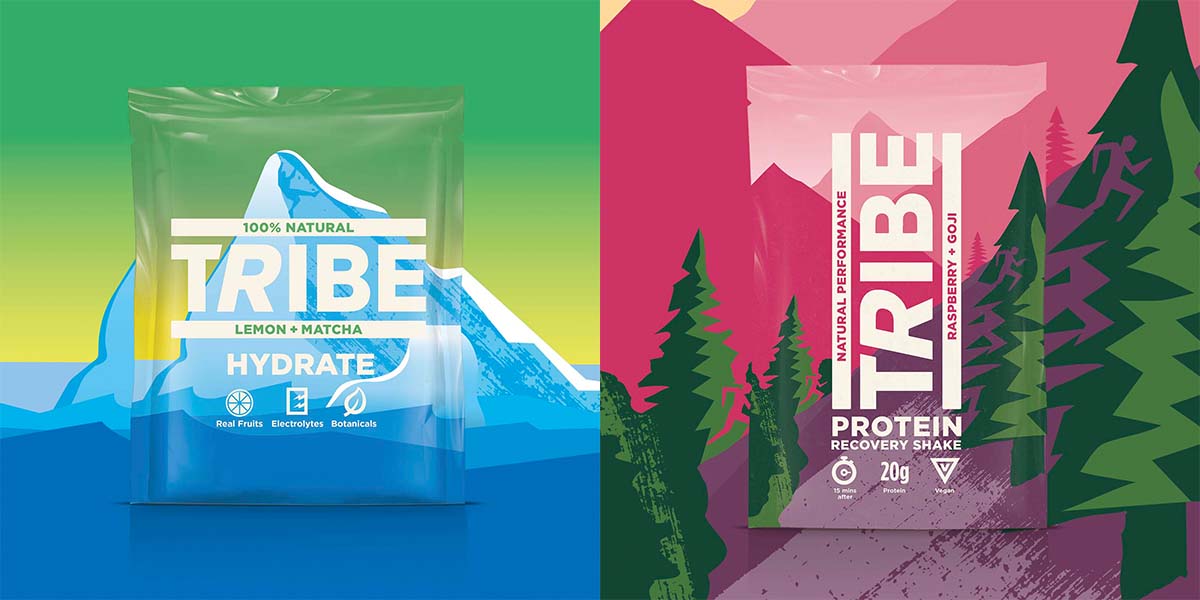 TRIBE products feature illustrations celebrating the natural world and great outdoors that the TRIBE journey has been inspired by:
The Force of Nature Fuels Us.
Our products are 100% natural and condense nature's potency. We challenge the view that idea that efficacy and performance only exists in synthetic products.
The Force of Nature Inspires Us.
The TRIBE community are fearless and push their limits; we explore in the great outdoors, championing the endless possibility and the limitless discovery it enables. The Force of Nature lives in all of us.
The Force of Nature Brings Us Together.
We go further and faster, together. You against you. With the TRIBE community alongside you. Pushing you to be the best version of yourself.
Our Launch Pan
TRIBE launched TRIBE Hydrate in April 2018, our most innovative product to date:
✔ The first 100% natural electrolyte product on the market
✔ Made from real fruits
✔ No synthetic vitamins & minerals
✔ Designed for everyday athletes to help them perform better everyday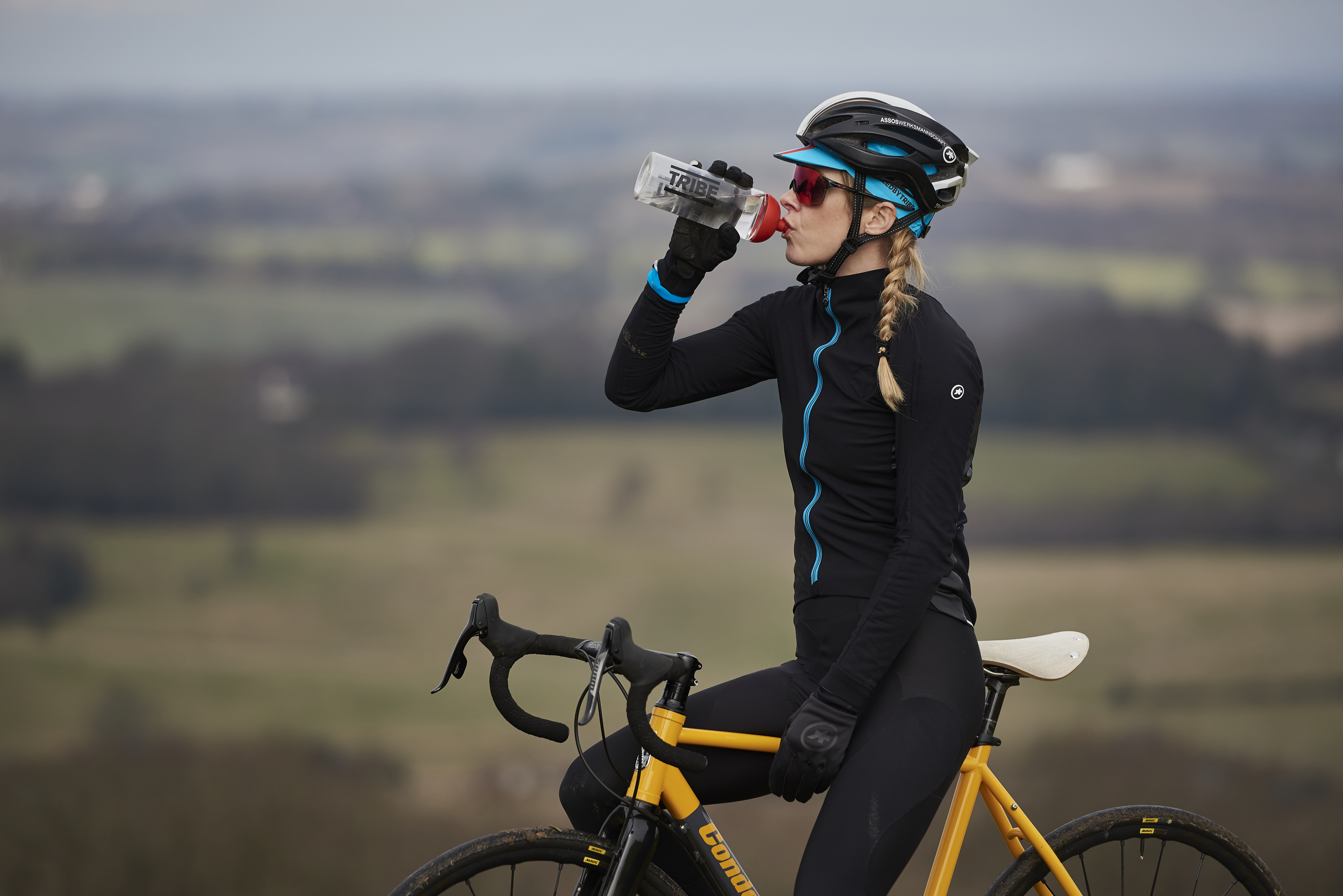 We are very excited to launch our first book: the "Force of Nature". The book explores how the Force of Nature inspires and moves the UK's leading adventurers, athletes and entrepreneurs, featuring in-depth interviews with TRIBE Ambassadors adventurer Challenge Sophie and pro cyclist Juliet Elliott, Finisterre Co-Founder Tom Kay, award-winning adventurer Alastair Humphries, pro surfer Freddie Meadows and ultra-running journalist Tobias Mews.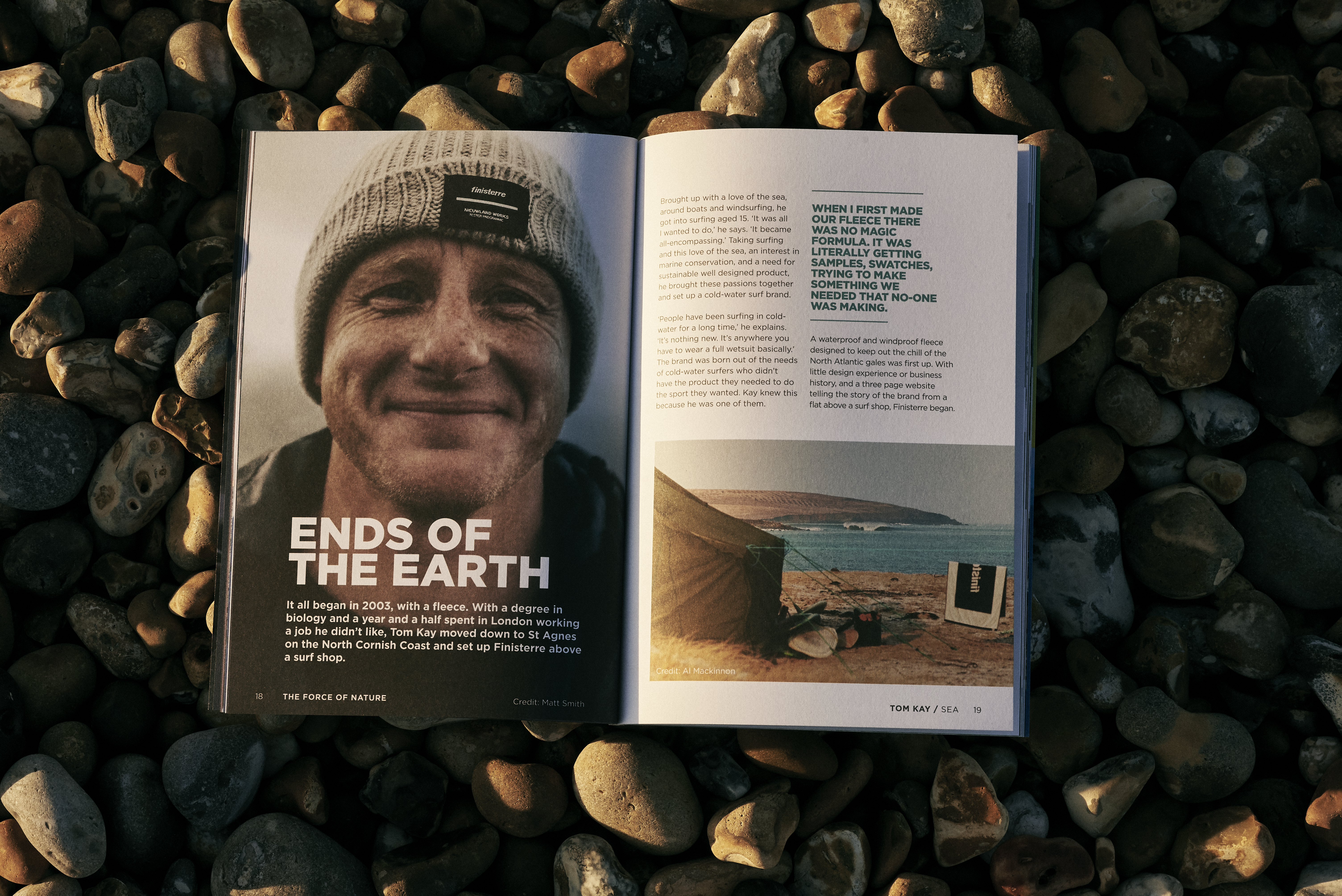 In March, the TRIBE team headed to Dungeness on the South Coast to create some amazing new brand films with TRIBE Ambassadors Challenge Sophie and Juliet Elliott. The TRIBE Ambassadors are fearless, bold and push their limits. They are ordinary people who have achieved extraordinary things and we hope our Ambassadors help inspire the TRIBE community to explore the everyday.
Be a Force of Nature: Pro-cyclist Juliet Elliott
A modern lifestyle brand with a mission
Being part of TRIBE is about more than buying a product. We are a community of 50,000+ everyday athletes brought together by a love of nature, connected by a fearless spirit for adventure and motivated by the desire to move forwards and leave a positive footprint on the environment and our communities.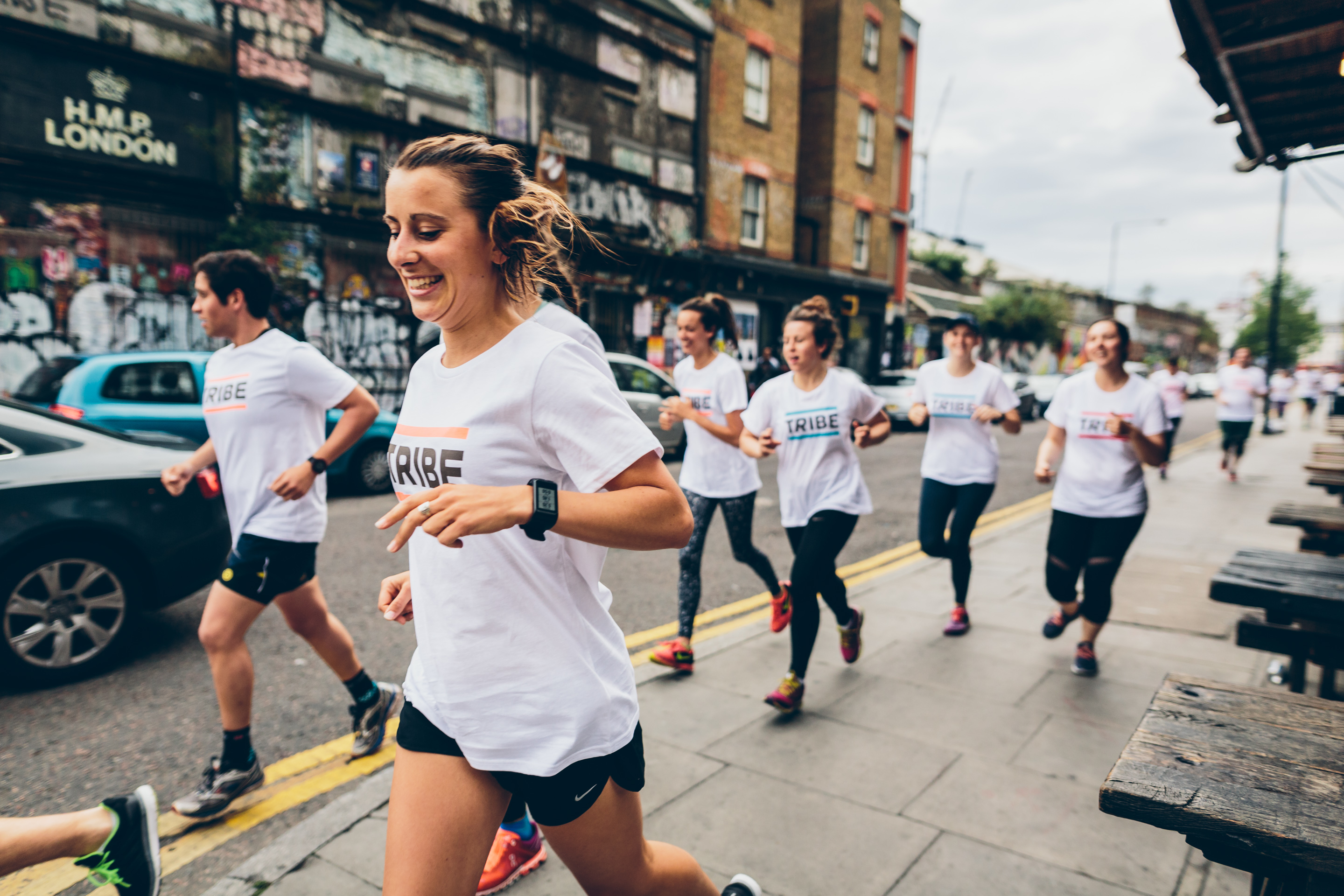 This year alone, more than 30,000 everyday athletes have attended TRIBE events and 1,000 TRIBE runners, riders and hikers have fundraised for the TRIBE Freedom Foundation to fight human trafficking. The TRIBE Freedom Foundation has raised £150,000 in first 16 months.
Our aim is to cause the minimum harm we can to the trails and environment we love through our training and products. By June 2018, we aim for TRIBE bars to be in compostable wrappers and by September 2018, we aim to be 100% Vegan.
We are a small community on a big mission