Recipe from Emilie at Emilie Eats
Prep time: 10 mins Total time: 10 mins
Serves: 3-4
Feed your body all the healthy green things with this vegan Green Goddess Avocado Kale Salad with edamame & zucchini! You'll be glowing from the inside out.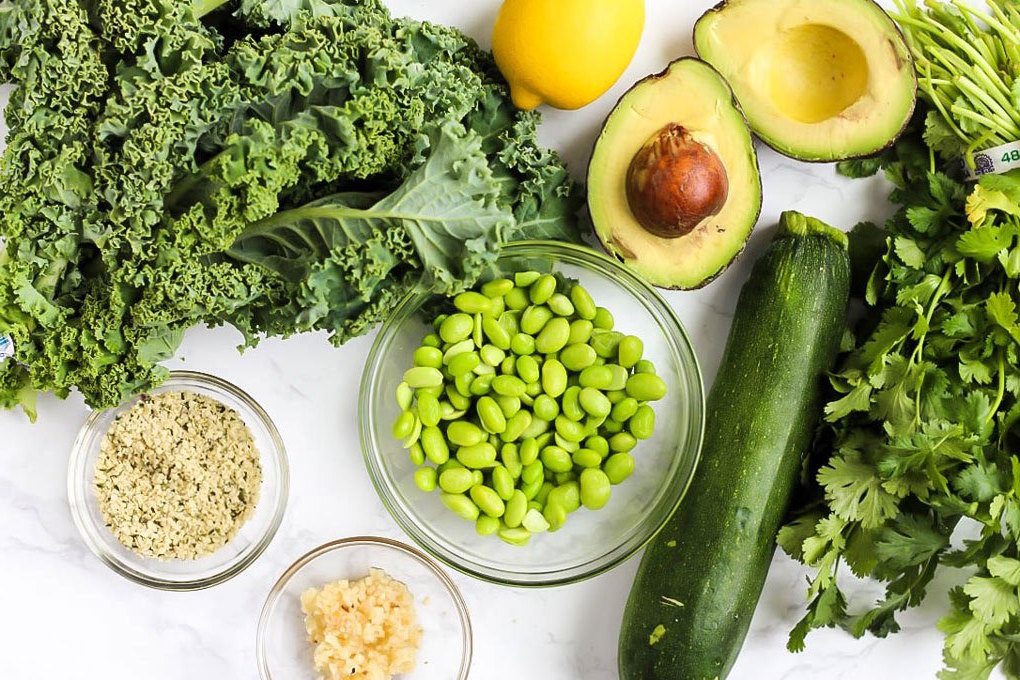 INGREDIENTS:
1 bunch kale, chopped
½ ripe avocado
2 lemons, juiced
1 zucchini, spiralized or chopped
1 cup shelled edamame
½ cup cilantro, finely chopped
3 tablespoons hemp seeds
1-2 teaspoons garlic, minced
Salt and pepper, to taste
INSTRUCTIONS:
To a large bowl, add kale, avocado, and lemon juice. Massage with your hands for 3-5 minutes, until ingredients are combined and kale has softened.
Add zucchini, edamame, cilantro, hemp seeds, and garlic to the bowl.
Toss until fully mixed.
Season with salt and pepper to taste. Serve & enjoy!