TRIBE Co-Founder Rob Martineau tells the story of the redevelopment of our TRIBE Infinity energy bars - the most innovative natural energy product - and the launch of two delicious new flavours.
We set out with the Infinity Bar to create the best energy nutrition. The idea was a bowl of porridge in a bar: nuts, seeds and the best grains - Ethiopian teff, Scottish oats and buckwheat, for optimal slow-release energy. We built the bar for everyday performance, to become a staple for the TRIBErs who are out running or training each day.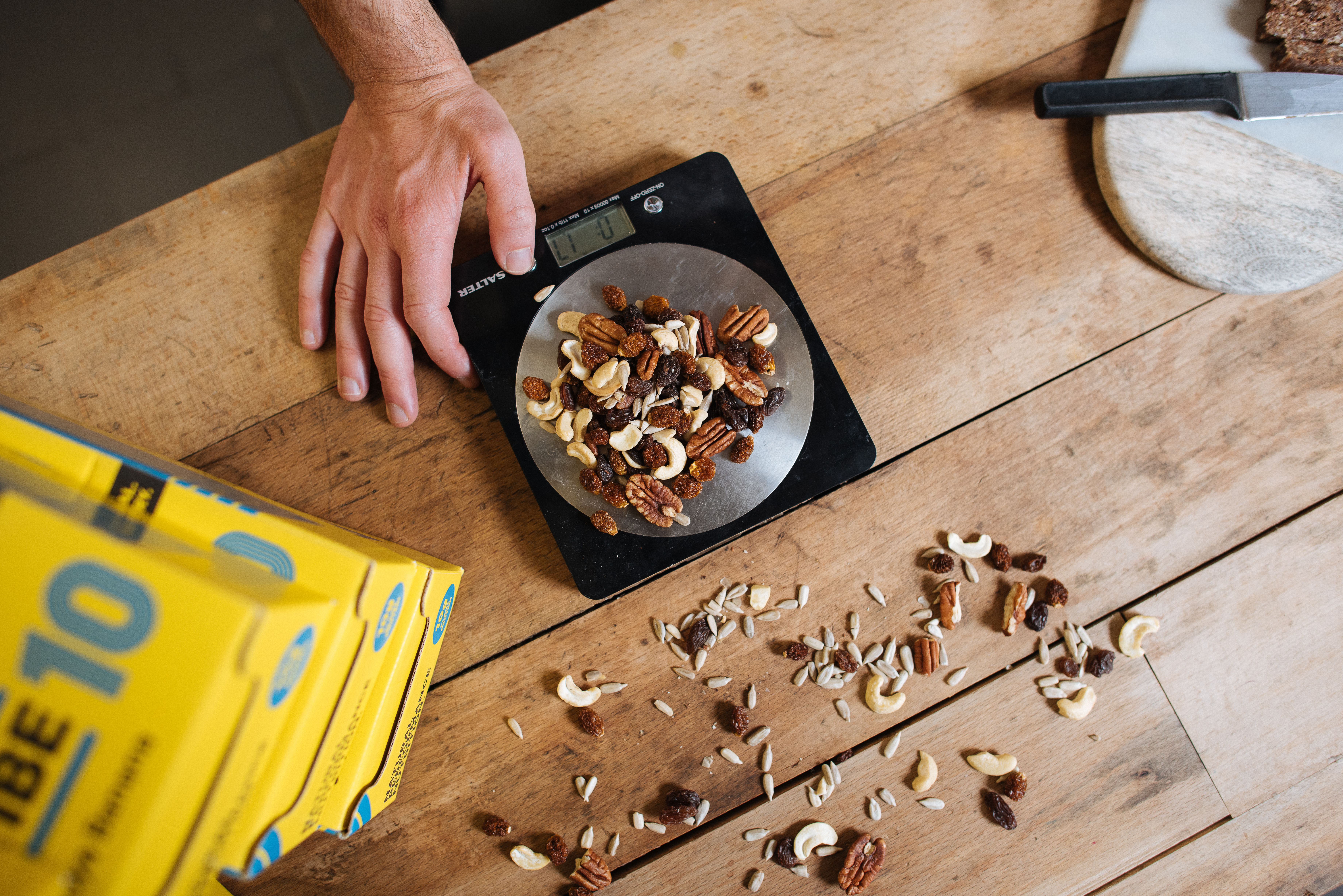 It's been a long journey of iterating to get the bars right. The nutrition has always been there, but the first bars dried too quickly, and we got feedback that they were too large for some. We needed to keep the sugar content right down (50% less than a Clif Bar), which made solving the drying issue tricky.
We've been working on the new recipes for the past six months. For each iteration I've been down to Wales, to work on the products with Robin, Lynn and their team in Tywyn, near the Snowdonia National Park. It's a great setting for creating natural energy products. I do a long run on the trails there each day before to get me fired up for the day's kitchen work.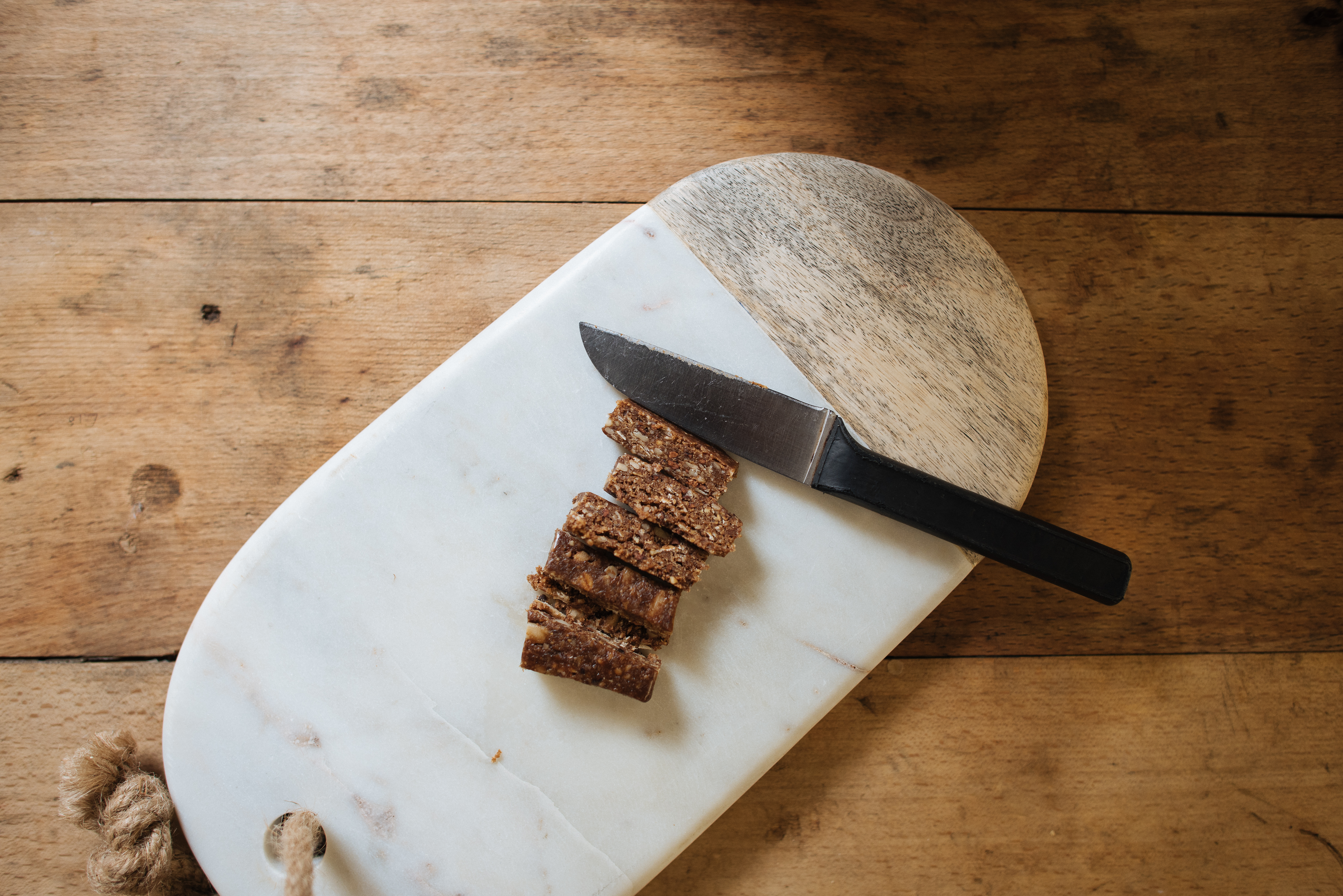 We're excited now to be sharing the new Infinity Bars with you, in two delicious flavours: Choc Salt Caramel and Peanut Butter & Banana.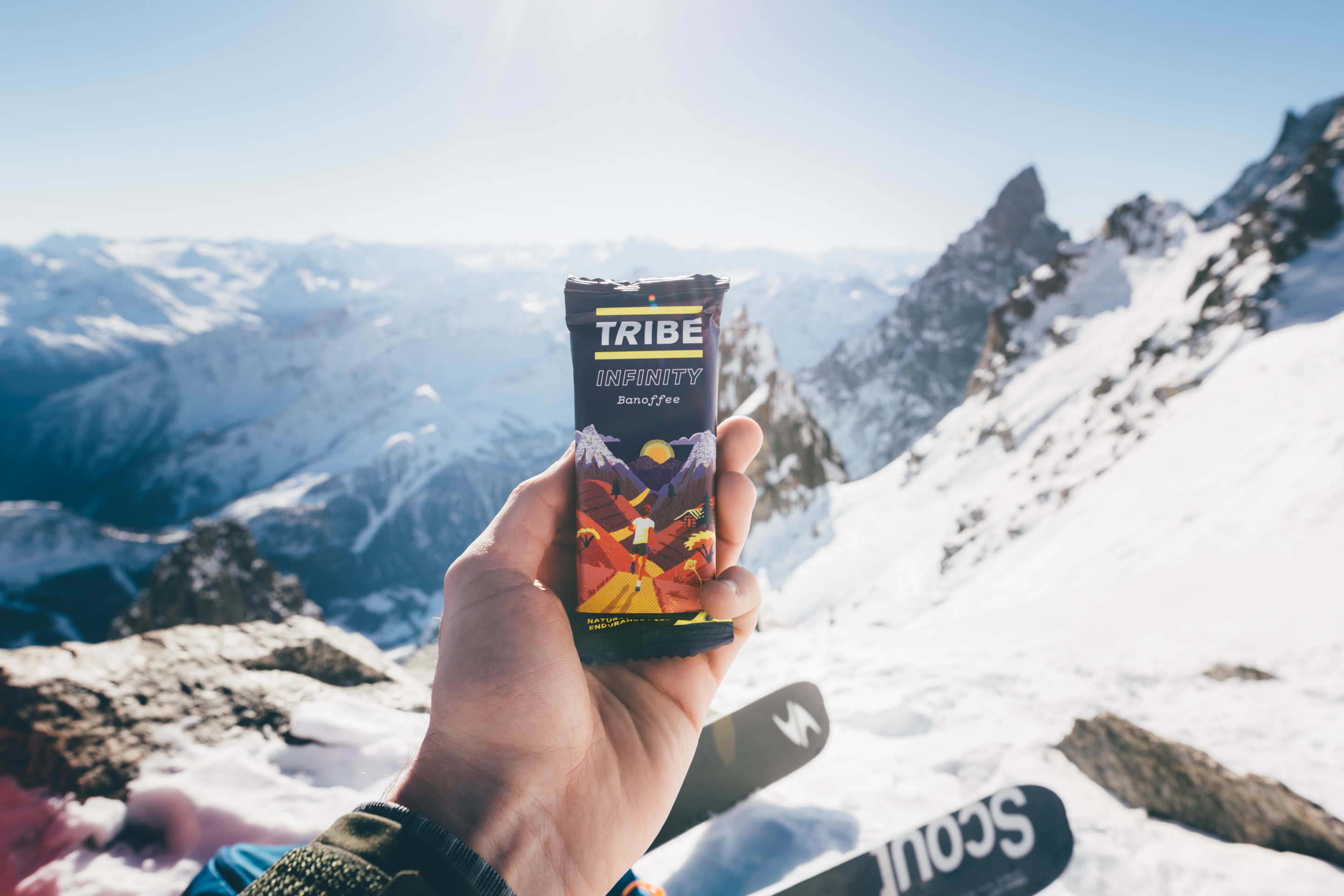 We'd love to know what you think. Train strong!