This July, 1,000 TRIBE runners and riders will take on the TRIBE Run for Love: a 2,000km duathlon from Sarajevo to London in just 14 days to raise £1m to fight human trafficking. The adventure of a lifetime. Discover more @ www.triberunforlove.com
We are incredibly excited to announce that Soar will be performance wear partner for the Run for Love. Soar have developed a limited edition range of Run for Love clothing. It's a range constructed to support the toughest of journeys, through unforgiving and beautiful landscapes.
100% of proceeds from sale of the range shall go to fight human trafficking and help us hit our £1m fundraising target.
Soar is a brand that celebrates the freedom, joy, and beauty of running. A brand for runners, for city-dwellers, for quality seekers. A brand that embodies beauty in all it does. We love their vibe, it feels a great fit for TRIBE and their clothing is the very highest quality. We cannot wait to see runners and riders cruising through the Balkan mountains in this gear.
Here is a sneak preview of the range:
TRIBE RUN FOR LOVE X SOAR PERFORMANCE T-SHIRT (MEN'S & WOMEN'S)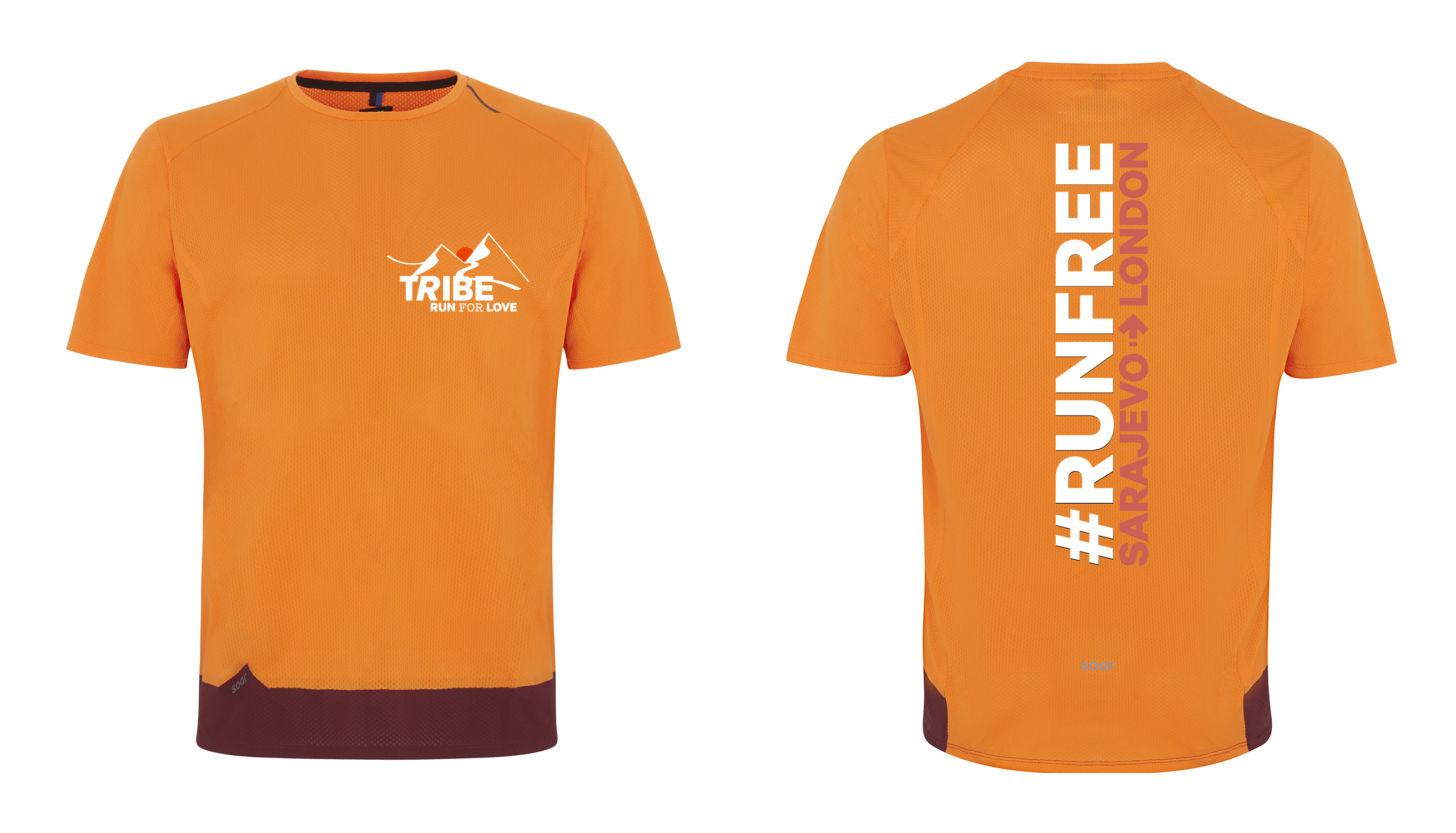 A running T-shirt that's as comfortable on the last mile as it is on the first. Featherweight. Highly breathable. Soft to the touch.
Premium & Lightweight: The Italian-made fabric is antibacterial and wicks sweat, fast.
Built for comfort: Bonded seams to eliminate chafing.
Price: £54 (100% of proceeds to fight human trafficking)
TRIBE RUN FOR LOVE X SOAR WATERPROOF JACKET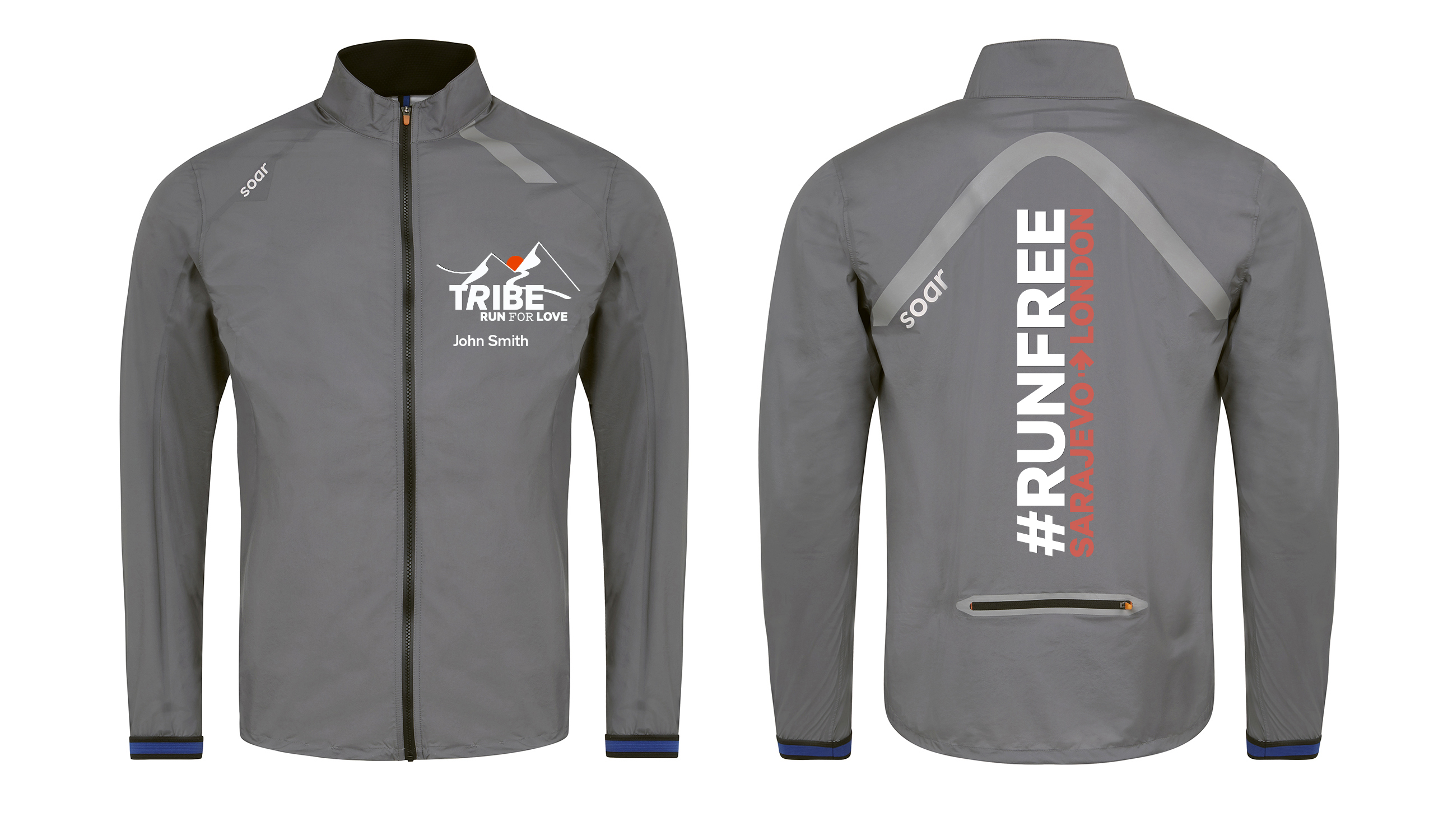 Torrential. Sideways. Driving. Sheeting. The intensity of the rain and wind may change on the 2,000km Run for Love - the intensity of your performance doesn't have to.
Lowdown: The latest Japanese fabric makes it ultra light, ultra breathable and waterproof.
Personalise: Optional extra for Run for Love runners and riders to add their name to the jacket (£5 extra)!
Waterproof construction: Japanese technical fabric with bonded and taped seams. YKK Vision Aquaguard zips.
Ultra lightweight: 144g
Safe: Reflective trim front and back.
Price: £150 (100% of proceeds to fight human trafficking)