1. Tell us a bit about yourselves, where you're from etc. And tell us about your history of running and cycling.
Candice, 27 years old, a frog running around London since two years. Originally I'm more a dancer than a runner but this past six months I feel like my running time took over! I really started running (I'm not counting the time where I was doing casual jogs between two exams in Converse Shoes in high school) when I was in Luxembourg, 5 years ago. I did my first race there, a 10K and few months later did my first half marathon in Lyon. Then I continued to do run on a regular basis, especially when I couldn't make it to a dance class. I moved to London two years ago and found out about TRIBE Tempo Training. I was surrounded by crazy runners who had complete plenty of marathons. Every time someone would ask me when I was thinking to do my first marathon, my answer was "One day". This day finally happened this year, when I did the Marathon in Annecy (highly recommended!!!).
2. What you're taking on is probably one of the most difficult things you'll have ever done. The kind of thing most people think is crazy. So what made you want to sign up?
Yes It's definitely the biggest physical challenge I'll have ever done. And yes all my friends and family keep telling me that I'm crazy to be part of this challenge! The first reason which made me sign up is the cause. Every time I run, I feel lucky to have the freedom to go where I want and have a nice shower & meal afterwards. Unfortunately, not everyone got this chance and I found the concept of Run For Love so inspiring: to run (free) to fight against human trafficking. I signed up as well to this challenge to live a crazy adventure with an awesome community of runners.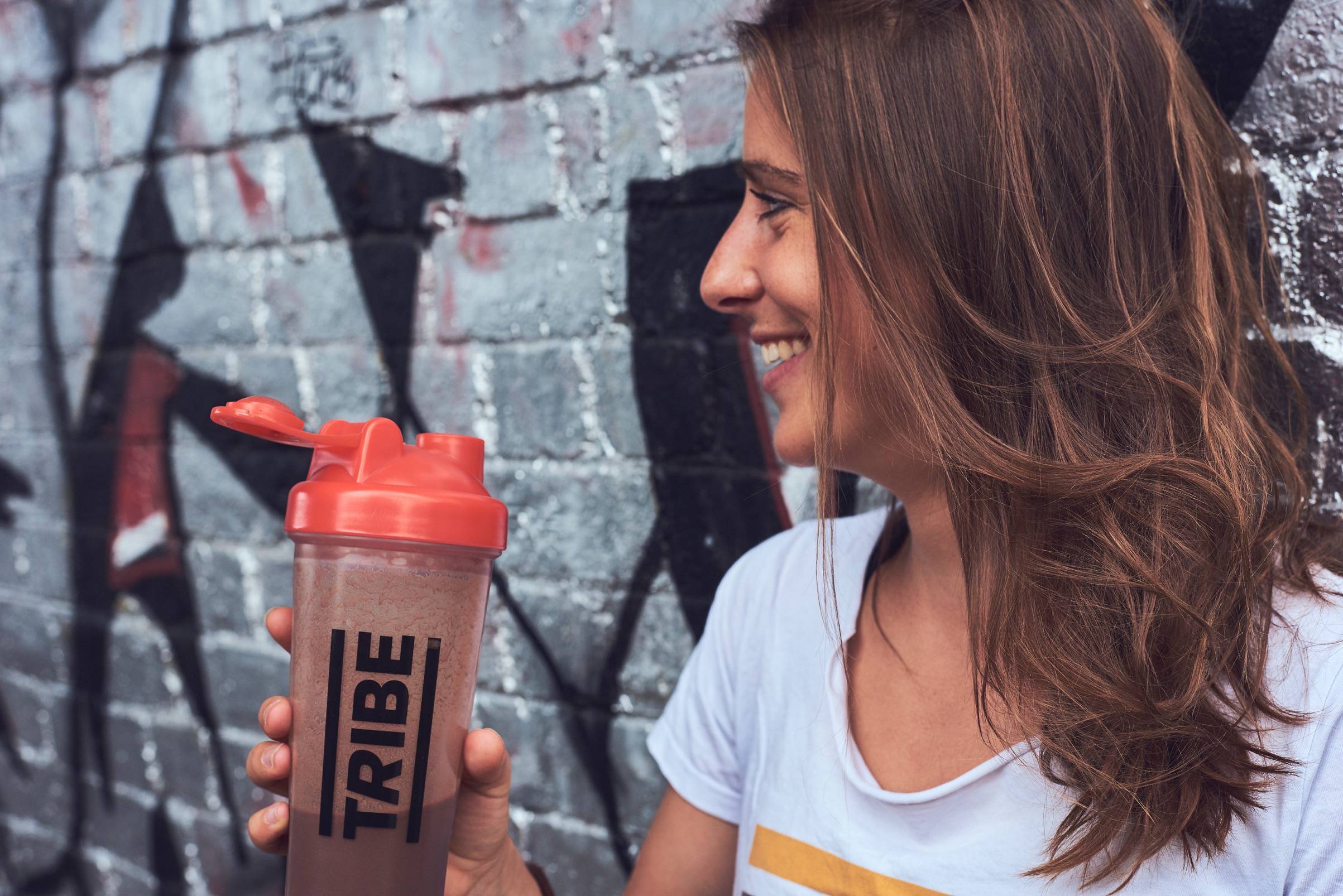 3. If we don't let it stop us from starting in the first place, healthy fear can be a really good thing. What are you most afraid of on the upcoming route?
I know it's going to be though and physically demanding but I'm not too scared (or maybe not yet as we are still few weeks away) as I'm telling myself that worst case I can't run anymore it's "just" going to be a nice looooong hike!
My worries actually are more towards the food.. how am I going to refuel my self during the day and how happy my estomac is going to be!
4. Beyond the benefits for your physical health, are there any deeper motivations you have for doing these things?
Sometimes I'm hesitating to go for a run or not but I set a rule with myself: if I'm unsure, I should just go for it! I will never regret to have gone for a run! I love the feeling of achievement afterwards, when you are high on endorphines! Also, it really helps me to clear my mind (It's my active meditation, I can't stay still and have clear thoughts!) and to take a step back from my life. The best ideas and decisions I have ever made come from my runs!
5. How do you train? Is it mostly a solo thing, one person alone in the elements, or do you prefer being in company?
Before moving to London, running was mostly a solo thing for me. I quite enjoyed running on my own with a good playlist, at my own pace: just me and my thoughts!! But now I really like to run with other runners as well. It so nice to have a chat, to feel pushed by the group and share the pain sometimes.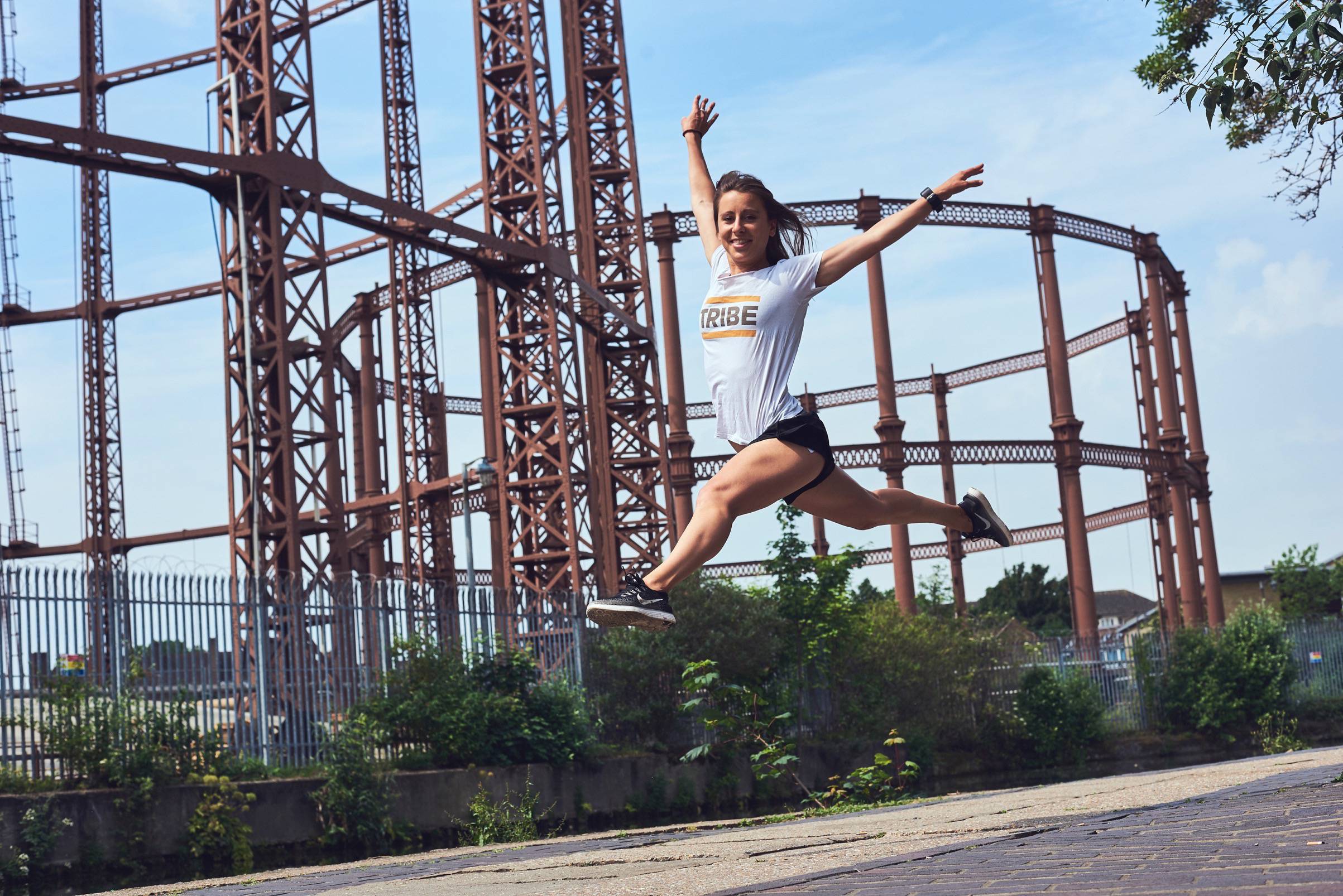 6. Can you think of any happy or sad or motivating thoughts that get your through the particularly hard times, that drive you on when you're on the brink?
When I'm on edge, I will make sure to have my favourite song to bring some motivation and energy back. I found recently a great article about being mindful when we run. One of the best tips I have ever read was about the acknowledging the pain. Once the pain is there, just accept it, don't fight against it and surprisingly it will go away!
7. Once people discover it, running and cycling can become a completely indispensable part of their lives. Can you imagine your life without it?
I love running for its easiness. Don't get me wrong not easy as running need no effort but as you just need a pair of trainers and so motivation and you are good to go! One of my favourite thing is to go running when I'm traveling; you can find so many little gems by running around a city! For the cycling part, I decided to stop commuting with the tube. I hate to be stacked under people's armpits; plus it takes longer and cost way too much. So now i can't live without my bike, even when it rains (but that must be my froggy side!).
8. Some of you are taking on the whole challenge, all the way through to London. Others are just doing either the running or cycling legs. Why have you chosen one or the other?
Doing the whole challenge was really tempting but unrealistic in terms of physical efforts and time for me. I love cycling but in a leisurely way or to commute! I don't think I could cover the crazy cycling distances of RFL. Plus, my bike told me she wasn't ready for that. So I've decided to go for the running stage. I accomplished this year my first marathon, so I'm kind of a novice in the ultra run world. I thought it would be challenging enough to do only the first two days of the run (2 marathons and a half). For sure, I will be sad to leave the group after two days but my legs will be thankful (and my boss happy that I go back to my work!).
9. Are any of you attempting this feat with someone else in mind? Are you any of you running or cycling for someone else perhaps?
The runners I met at TRIBE are definitely my inspiration... they all have different running experiences and crazy stories. Plus, it's so great to share the same passion, share the best tips (e.g. A good physio!) and share our runner struggles ("How can i fit my 35 miles training and my social life?" "You should rest. Yeah I know! But I want to go for a run!") Unfortunately some of them can't make Run for Love, but they will be on my mind for sure! And it's going to be amazing to share this journey with the ones who can make it!
10. Lastly, apart from the finish-line, what are you most looking forward to?
I'm really excited about the whole challenge. Firstly, I can't wait to see how much we managed to raise for TRIBE Foundation (I.e. Readers, check the JustGiving page!!!!) to fight human trafficking. Then, one of the thing which appeals me in this project is where it's going to take place. I have no idea how Sarajevo's landscape look like, nor the culture of Bosnie; I'm really intrigued and excited to discover it! Also, I know it's going to be a life changing experience and memories that I will never forget! The feeling of camaraderie is surely going to be extraordinary. I look forward to meeting locals as well! And surely after the finish line, I will also look forward to a good sport massage (and a decent Run For Love party obviously!).