The TRIBE community are fearless, bold and push their limits. We go further and faster - together - as a tribe. Our four new TRIBE Ambassadors embody these values; they are ordinary people who have achieved truly extraordinary things. Rowing across oceans, trans-continental adventures, professional snowboarding, BMX racing and more. We hope they will help and inspire the TRIBE community to explore the everyday and be the very best versions of themselves. We are planning lots of events together!
Introducing the official TRIBE Ambassadors...
Juliet Elliott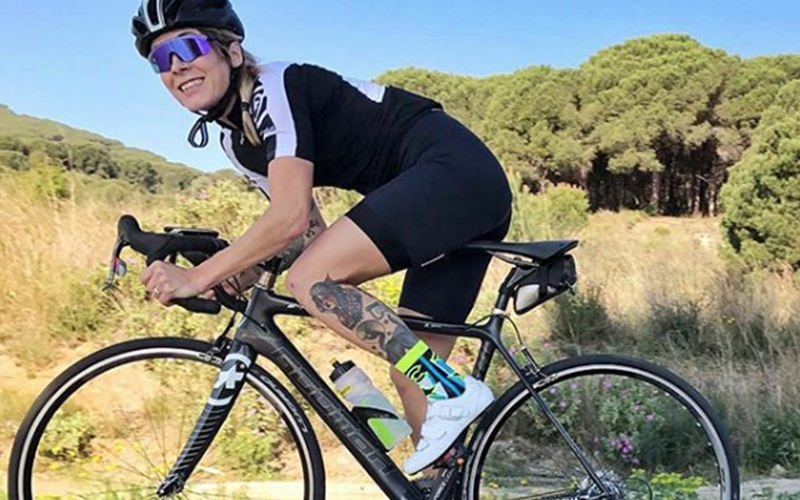 "I love riding and racing all types of bikes, from Road and Fixed Gear criterium to Cyclocross, Track and Enduro. I am a former pro-snowboarder, model, Bike Biz's "Most Influential Women In Cycling" and creator of the award-winning blog Bikes n' Stuff. I'm passionate about the outdoors and living an active, healthy lifestyle.
The reasons I ride are manifold: cycling is simple, innocent fun, it's playful in nature, it's liberating, it can be challenging (if you wish) and as I ride all kinds of bikes, every day and every ride is different.
I first got into cycling when I was living in London and missing the outlet of snowboarding. I'd temporarily stopped skateboarding too, for various reasons, so I needed something that would give me that feel good buzz. I used to commute and that was… ok, but nothing mind-blowing however when I got a fixed gear bike I really fell in love with it. From there my passion has grown to encompass all kinds of cycling. I'm still exploring every corner of it.
I came to racing pretty late but it's become a big part of my life. I enjoy the thrill of racing, the social aspect, the challenge and also the regular training – it's always nice to feel like you're working towards something. The only downside is that training for racing can get in the way of all the other kinds of riding I want to do, for instance mountain biking and BMX. I love, love, love riding jumps and bike parks but when you're knackered from training or have to do certain workouts either at the gym or on the road, it can be hard to have the energy and time to fit it all in. Which means eating right is really important.
As someone who is constantly on the go, TRIBE fits my lifestyle perfectly. I need reliable, portable, quality nutrition but it's so important to be that what I consume is enjoyable. The fact it's vegan is a huge win for me – I'm vegetarian but try to strictly limit my intake of dairy and eggs (for ethical reasons) so it's really important to me that I'm getting plant based protein rather than consuming whey on a regular basis."
Follow Juliet on Instagram: @julietelliott
Check out her Blog: Bikes 'N' Stuff
Challenge Sophie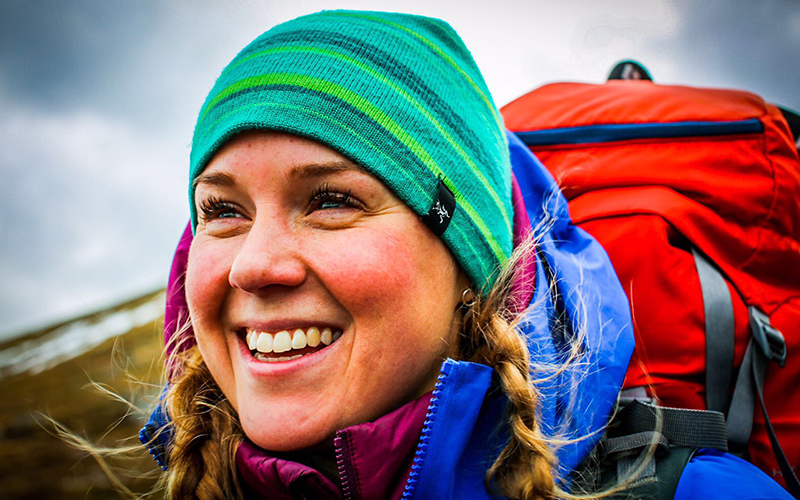 "I'm an a adventure athlete on a mission to champion ordinary people to achieve extraordinary things. Driven by my philosophy "One Life Live It", I quit my job in the city five years ago to explore my passion and create a new story! Adventure changed my life; it gave me an outlet to find out who I was, an opportunity to explore the world and experience the transformative power of nature, and it empowered me to believe I can turn my dreams into reality.
Over the last few years I've completed some of the world's toughest endurance challenges and adventures including becoming the only person in history to have climbed the highest mountains in the eight Alpine countries and cycled between them, climbing five times the height of Mount Everest in 32 days. I've cycled 300km from London to Paris in 24 hours on nine occasions, raced my bike coast to coast across the USA, completed 100km ultra-marathons, am a two-time Ironman and World's Toughest Mudder Finisher (24 hours of non-stop Tough Mudder).
I'm so excited to be working with TRIBE because not only are the bars delicious, but every project has community at it's heart and aims to make a difference in the world, something that has always been really important to me. I've been following TRIBE since they started, I love their focus on community and motivating people to get outside and take on amazing challenges that have the power to change our lives. In the next few months, we are teaming up to bring you a series of adventures and challenges that will rock your world. I can't wait to meet you and adventure with you!"
Follow Sophie on Instagram: @challengesophie
Check out her Blog: Challenge Sophie
The Tempest Two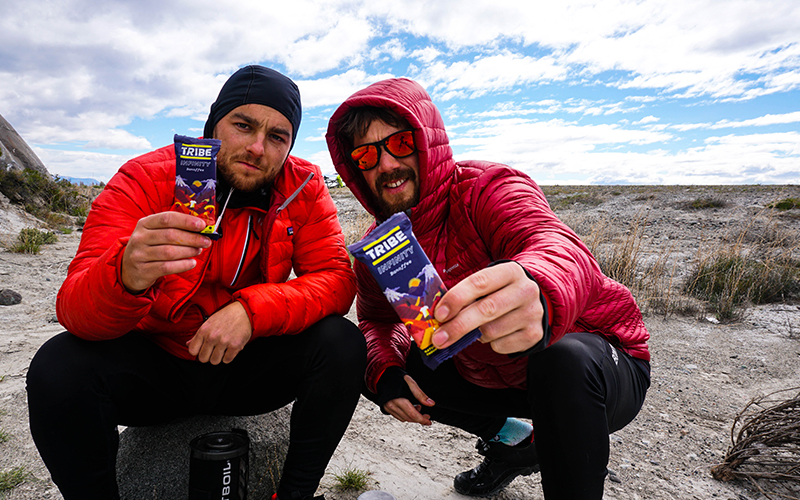 "We're Tom and James - The Tempest Two. In December 2015, we crossed the Atlantic, totally unaided in a humble rowing boat. On completion of our 3000 mile voyage, we took The Tempest Two full-time, and are now full-time adventurers. Since our maiden trip, we have summited Mont Blanc in the winter, rode motorbikes from London to the Sahara (two days after passing our tests), and recently completed a world-first adventure triathlon through the wilderness of Patagonia. Our goal is simple, to show that ordinary people can achieve extraordinary things.
For us, nutrition is an important aspect of our trips. We have tried various products and most have become sickly and unpleasant when times are tough. What TRIBE has given us, is a variety of options that not only meet our nutritional requirements, but are actually nice to eat! Which when looking for energy and recovery, is a rarity. We use TRIBE both in our training phases, during the day, and in the wilderness of places such as Patagonia."
Follow The Tempest Two on Instagram: @thetempesttwo
Check out their Blog: The Tempest Two
Matt "Mills" Miller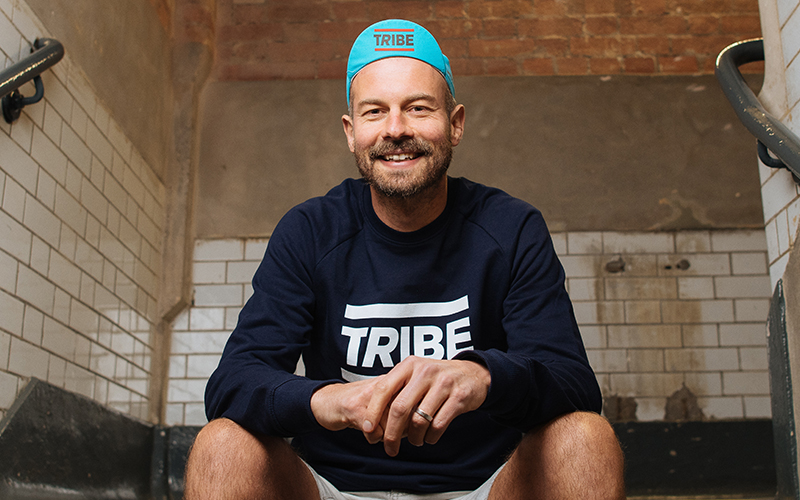 "I'm mills, ultra runner from team 'Run to the Light'... I can't profess to have achieved any major running milestones on the way to my 40th Birthday but that's the beauty of my fresh love for ultra running. Having made the decision 6 months ago that I would switch from a hypothetical work and couch potato to an elite ultra runner in the space of one incredible year, with the mission of taking on a 100 miles ultra in late October 2018. Overnight I decided to adopt the ultra mindset and stopped drinking alcohol, turned vegetarian and dedicated almost all my focus to becoming the fittest human being I could become. 6 days a week training, one aim.. ultra distance.. For me my journey is about proving to myself I can do it, and in the process inspiring others to make the change. I've never felt better than I do 6 months into my shift.
Diet and nutrition is so important to me. I ditched all refined sugars, all processed food, all dairy and what I put in my body is extremely important to my progress and healthy mindset. TRIBE is like a best mate to me on my long runs. The mental journey is real, but with TRIBE I am able to fuel effectively and most importantly with enjoyment. Every bite to me is another step towards being truly ultra."
Follow Mills on Instagram: @millustwo
Check out his Blog here