Team TRIBE have designed their ultimate TRIBE Shake, using our new Vanilla & Cinnamon protein. The perfect post-workout or breakfast Shake!
Ingredients:
1 TRIBE Vanilla recovery shake
2 cups of coconut milk
1 banana
1 tbsp agave syrup
1 small hand full of almonds & cashew nuts
Sprinkle of cacao nibs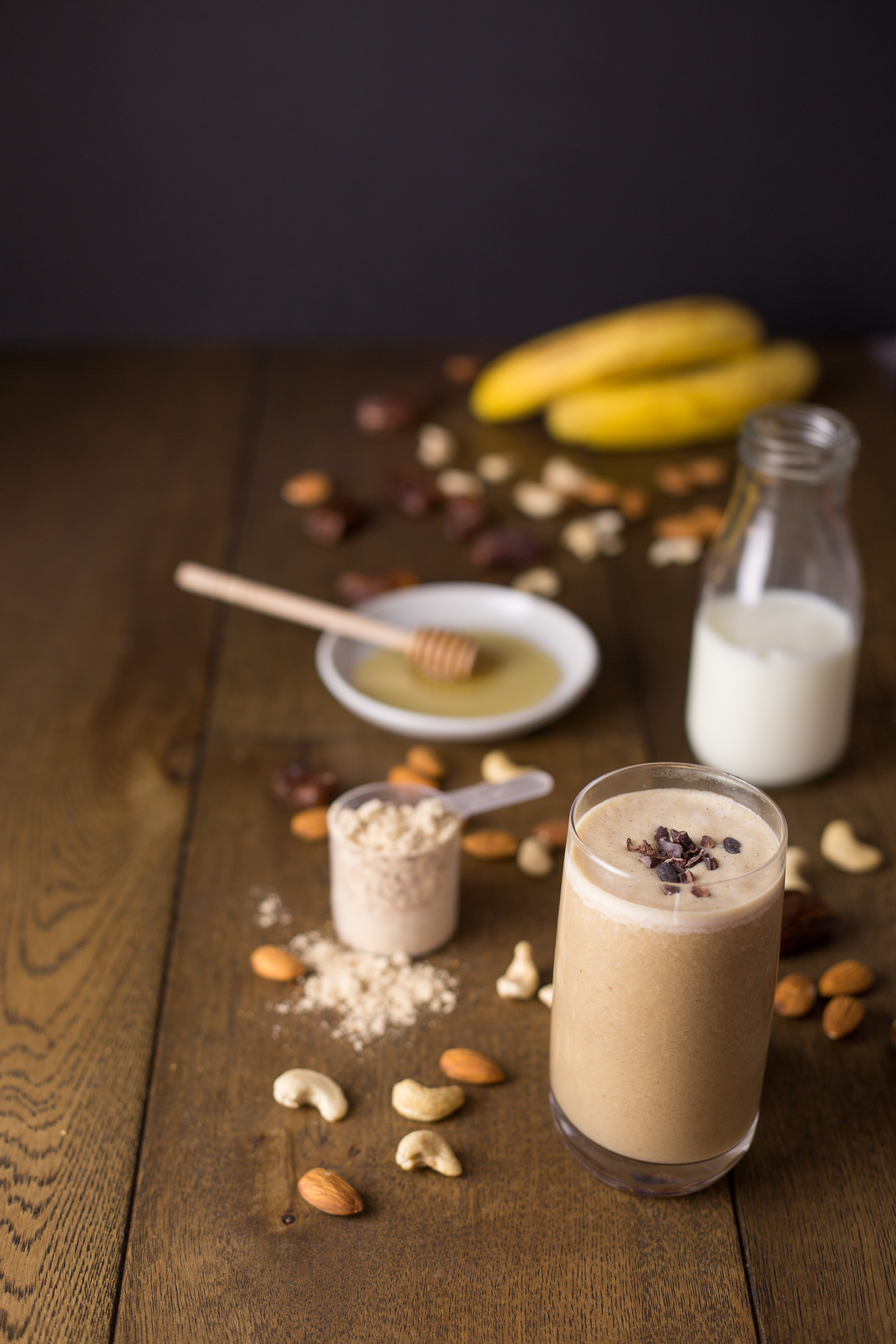 Method:
Blend all ingredients (apart from the cacao nibs) until smooth.

Pour into a glass / shaker and sprinkle with cacao nibs.
IT'S AS SIMPLE AS THAT!