In this blog, TRIBE Co-Founders Guy, Rob and Tom explain their belief in plant-based natural performance nutrition and their thinking around the benefits of TRIBE going 100% vegan in February 2018. We want the TRIBE community to help us make the decision!
"My plant-based diet is not a hindrance. It's a secret weapon." Rich Roll, ultra-athlete.
TRIBE was inspired by a 1,000 mile run across Eastern Europe to fight human trafficking. We craved natural food to sustain us on that journey.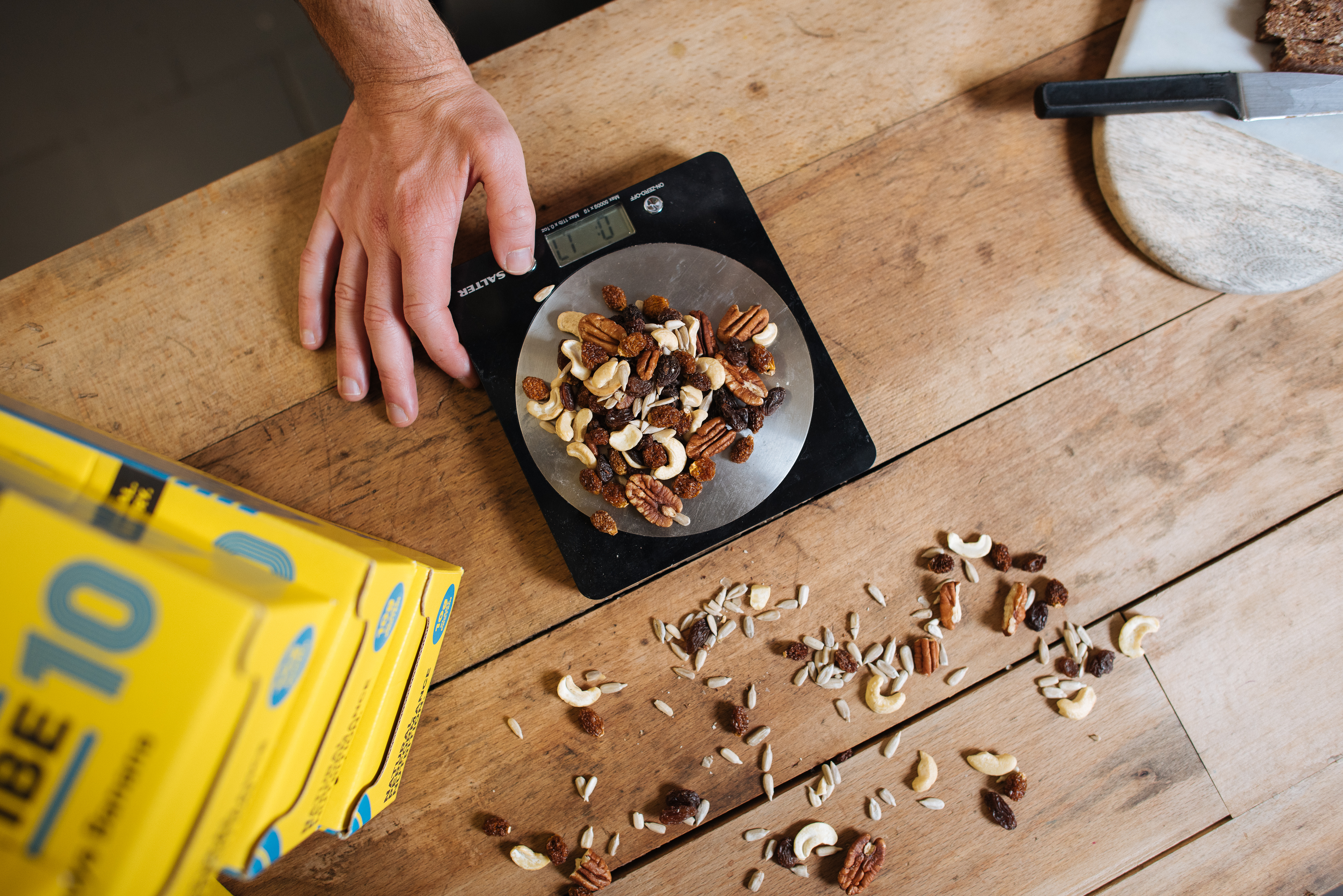 This month TRIBE will fuel more than 70,000 workouts and we have become increasingly focussed on how we can minimise our environmental footprint and waste. As part of the process, we're working on ways to reduce both packaging and food miles. One question we keep coming back to as part of this is: whether TRIBE should go 100% vegan as a brand?
TRIBE has always had a simple approach to 100% natural whole food nutrition and we stand against miracle solutions that can be advocated in the health & fitness space. Part of our production ethos has also always been to try and "Leave No Trace"; trying to cause the minimum harm possible to the trails and environment we love. As a result, we have always strived to use plant-based, rather than animal-based, 100% natural ingredients as the more environmental, healthy and sustainable option. Indeed the only non-plant-based ingredients used by TRIBE (across a range of 20+ products) is the honey in our TRIBE 10 Protein Bars.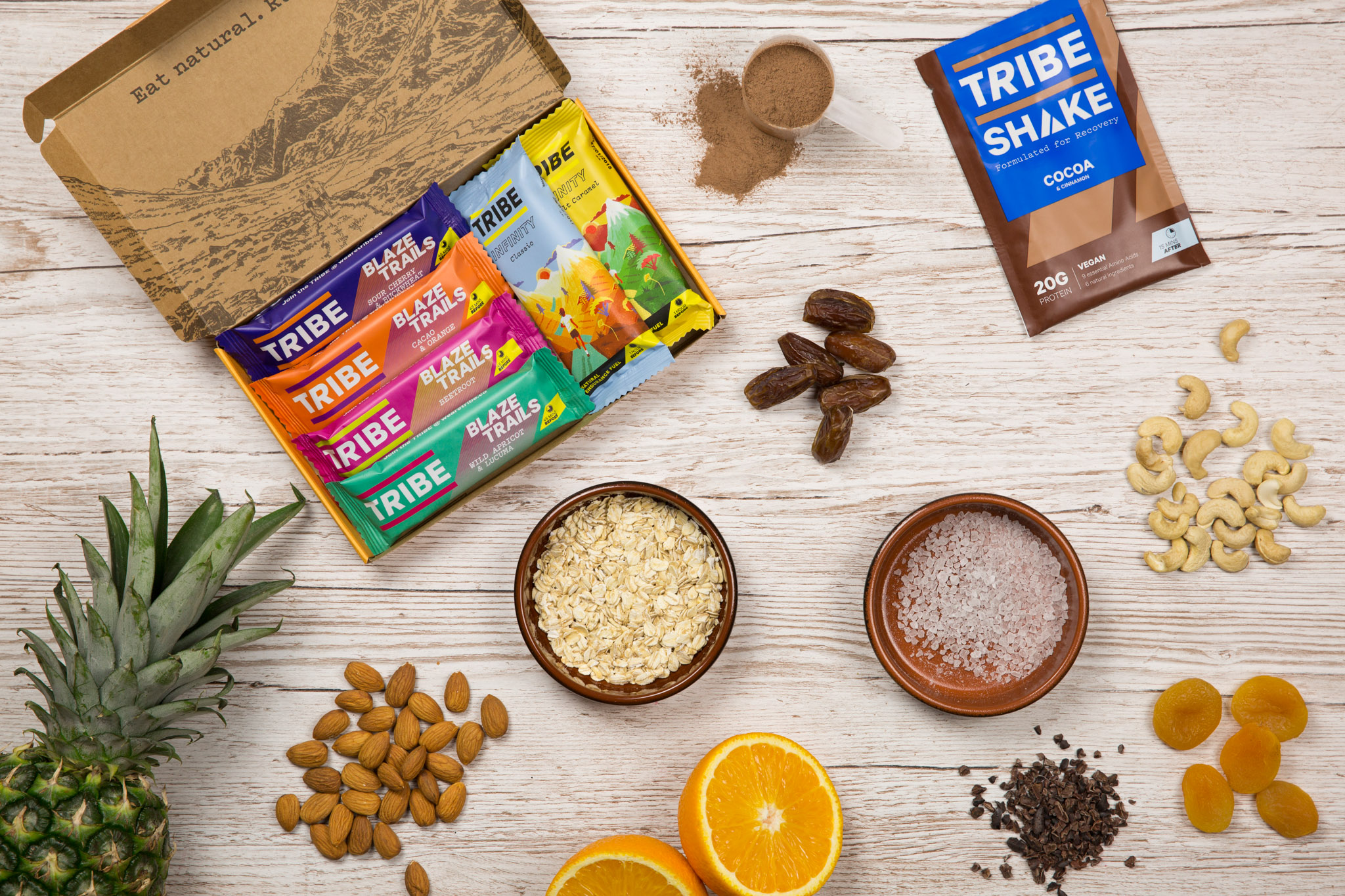 The evidence is clear: the animal-based foods we eat are contributing to greenhouse gas emissions. The UN Food and Agriculture Organisation has shown that livestock are responsible for 18% of the world's greenhouse gas. It is generally accepted that the projected future need for increased animal feed will mean that forests, wetlands and other natural land will continue to be converted to crop, further compounding global warming. It has been estimated by a recent PNAS report that a vegan diet could cut greenhouse gas emissions by up to 70%. In addition to these environmental and sustainability benefits, there are long-term health benefits with a shift to plant-based foods, such as a reduced risk of cardiovascular disease and an increased number of protective microbes that live in our gut. The case for going vegan is, on the face of it, very clear: it's better for the environment, animal-harm free, and it has long-term human health benefits.
Our instincts, however, tell us that a complete shift to plant-based diets might not be that straightforward. Despite the obvious need for the livestock industry to change, humans have eaten meat for centuries and it is right to challenge any thinking that advocates a radical change overnight in our diets. There may be unforeseen social, environmental and other challenges of the world shifting to a plant-based diet. Not least the impact that it might have on farming communities. More research needs to be done on the impact of plant-based diets on elements of human performance.
On balance, even if everyone doesn't become vegan overnight, we believe that the world will be a healthier and more sustainable place if we all shift towards a more plant-based diet in the coming years. So we believe that the responsible thing is for TRIBE products to go 100% plant-based in the future.
We will be consulting with you - the TRIBE community - over the coming weeks to help us make the right decision. We hope the TRIBE 10% Project: Vegan Challenge offers the opportunity for us all to try a different way of eating for a few weeks and discover a plant-based diet. In the meantime, we'd love to hear from you and get your thoughts - take this survey (takes 2 mins). Let's get this right, together!