There are no excuses for skipping breakfast once you know how easy this delicious recipe is. It can be prepared the night before and the slow release energy from the oats will fuel you for your morning run or a long day at work.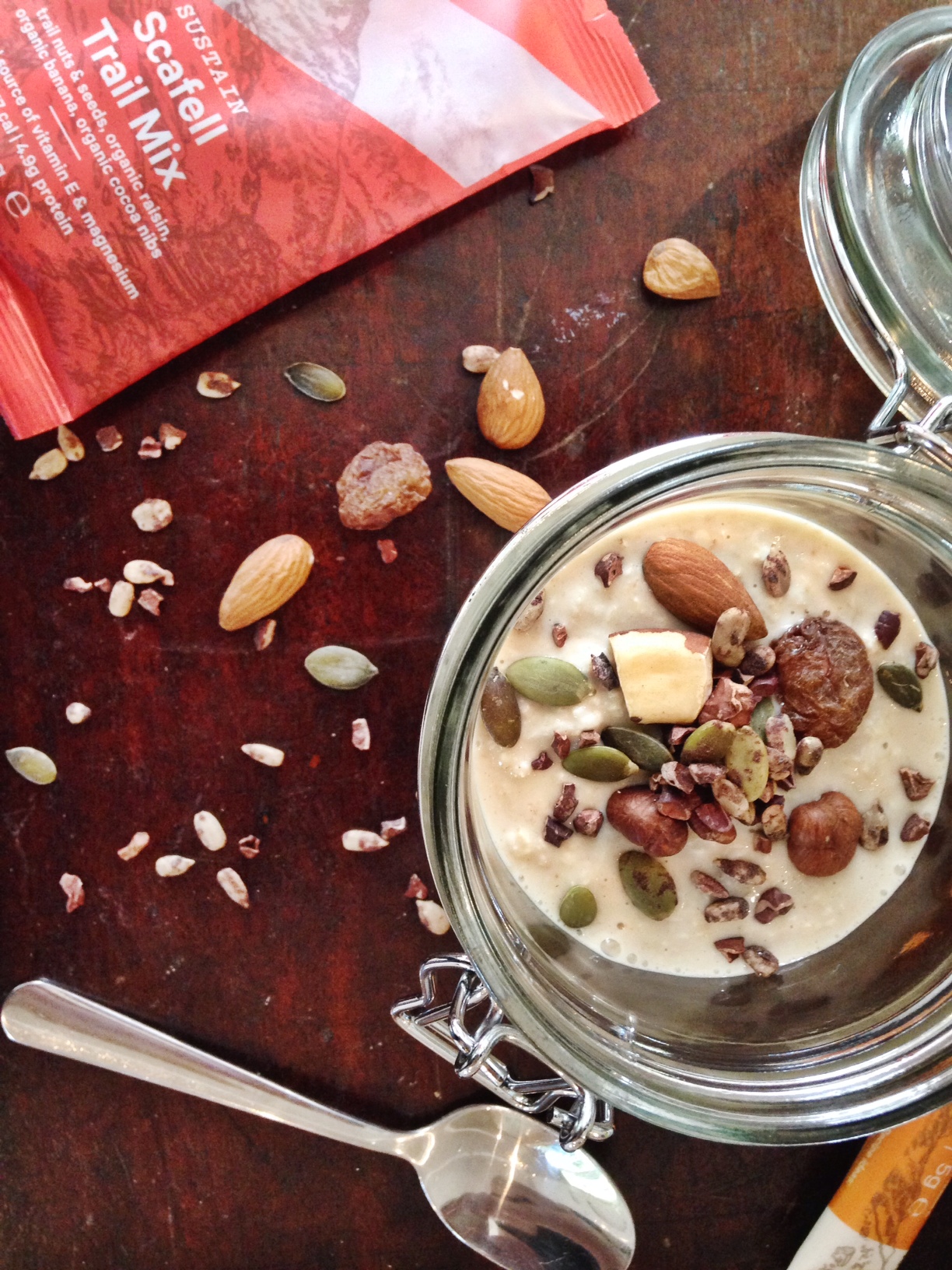 Ingredients: (serves 2)
100g rolled oats
1 large apple
250ml almond milk
Tribe Baobab Glow Powder (1 pod)
1tsp honey
1 or 2 drops of vanilla extract
Tribe Scafell Trail Pod to top (1 pod)
Method:
Peel the apple and finely grate it. Place in a sealable bowl.
Add the oats, almond milk, Baobab, honey and vanilla. Stir well and add to the apple, then place in the fridge overnight (for around 8 hours).
In the morning, stir again and place into serving bowls.
Top with TRIBE Scafell Trail Mix.