In 94 hours one could watch all six series of the Sopranos (with ad breaks), fly around the world twice or complete three average Swedish working weeks. After some rash decisions last year I instead found myself spending this amount of time running, walking and shuffling across the Gobi desert.
The race in question was the Ultra Trail of the Gobi (UTG), a 400km single stage run across the desert in China. In the world of ultra-marathon running this race ranks in the more extreme category. Not only is it much farther than most single stage races but the desert environment means that temperatures can range from -10C to +35C and the terrain varies from salt flats to sand dunes and mountains to canyons.
My own journey to the start line had been a circuitous one. In 2016 I had planned to take on the famous Ultra Tour to Mont Blanc, a 100 mile loop of the mountain. The race required a medical certificate and so in February I had visited a doctor in Kathmandu, where I was living at the time. To my surprise, on listening to my chest, he advised me to come back for an ultrasound. My cynical mind and delusional sense of immortality automatically presumed this was unnecessary but, not having any plans the next day, I went along.
This turned out to be a good decision when the doctor revealed a large hole in the wall dividing the chambers of my heart. French bureaucracy and Nepali medicine are rarely praised but in this case they had combined to prevent a potentially fatal situation.
One open heart surgery and three months of impatient recovery later I was back to some gentle jogging. It was at this point that I then received an unexpected invitation to attend the UTG as a participating journalist. Major operations can have strange effects on people and it had left me with a sense of restlessness, so I gratefully accepted.
40 of us lined up at the start, a gnarly bunch of Chinese and international runners. Compared with my fellow elite runners I was very much an amateur. Alongside me were a collection of semi-professional athletes who had competed in just about every extreme race on the planet, from thousand mile walks across the Yukon to high profile races in the scorching heat of Death Valley.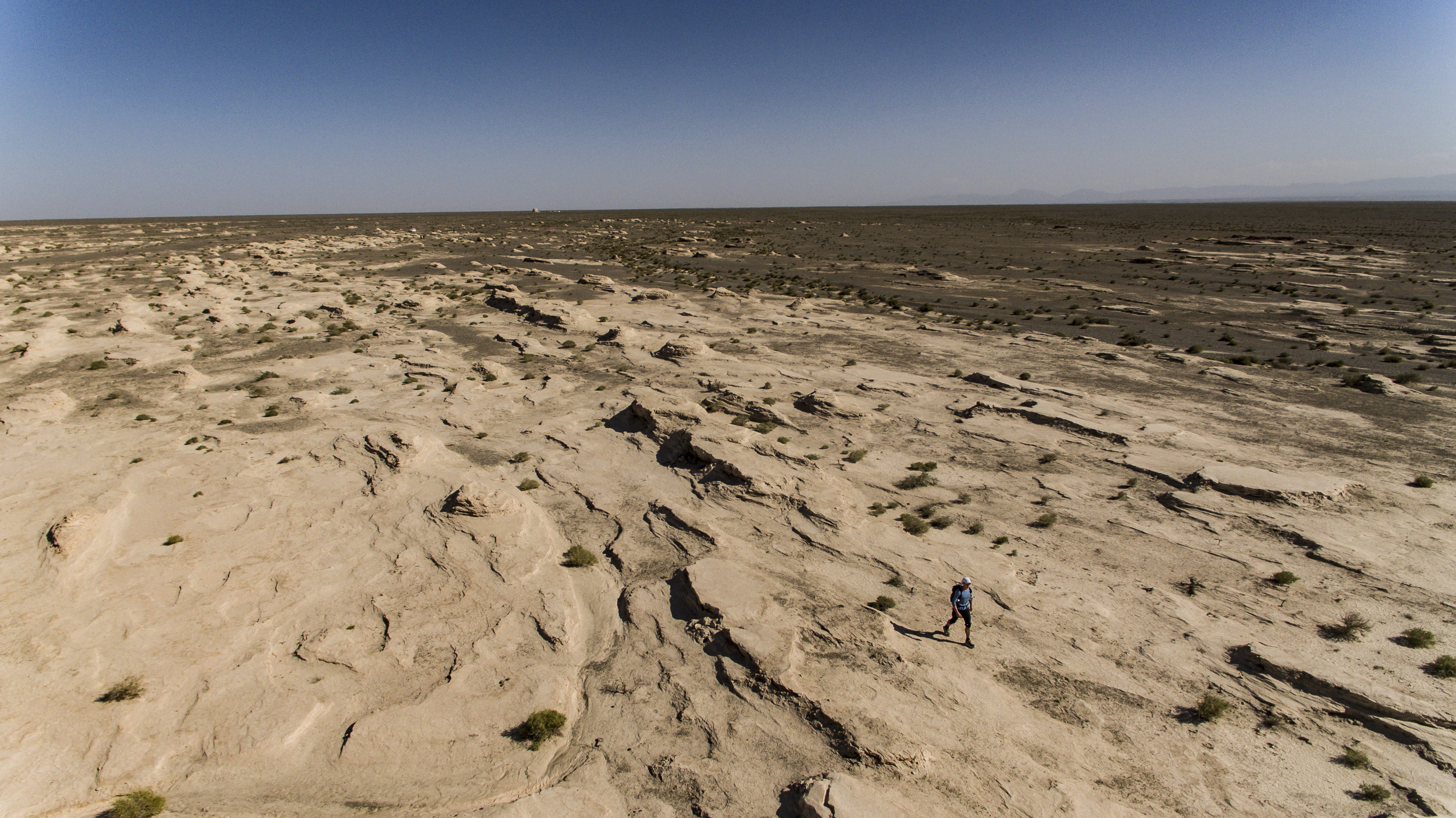 Much like life an ultra-marathon can be daunting to consider in its entirety. Had I thought about it for more than a few moments the idea that I had 400km (plus inevitable detours) to go would probably have been enough to make me sit down on a rock and cry. Instead one has to break it down and tackle it in stages: the first check point, the first marathon, the 50km mark, the next food stop, repeat...
By the first evening I was roughly 100km in and beginning to feel the pain. Already several runners had been forced to pull out with injuries. At each of the 10 rest stations we had been able to place a drop bag with food and spare clothing. Mine were stuffed full of Tribe bars, Coca-Cola and instant noodles but, as I was to find out later, not nearly enough t-shirts, socks or spare shoes.
At 4am I settled down for my first nap. Ninety minutes later I was awake again and getting ready to go. I've never been very good at getting out of bed in the morning so I was surprised to find myself alert and ready to push on; clearly the cocktail of adrenaline and caffeine was working.
The second day proved to be slow going for everyone but my two fellow runners had a particularly tough time. Harvey, a famous American runner, was struck down with stomach issues and Chor Kin, a superb athlete from Hong Kong, managed to get badly lost several times. This meant that as we approached the psychologically significant 200km mark I was in serious danger of finding myself in the lead.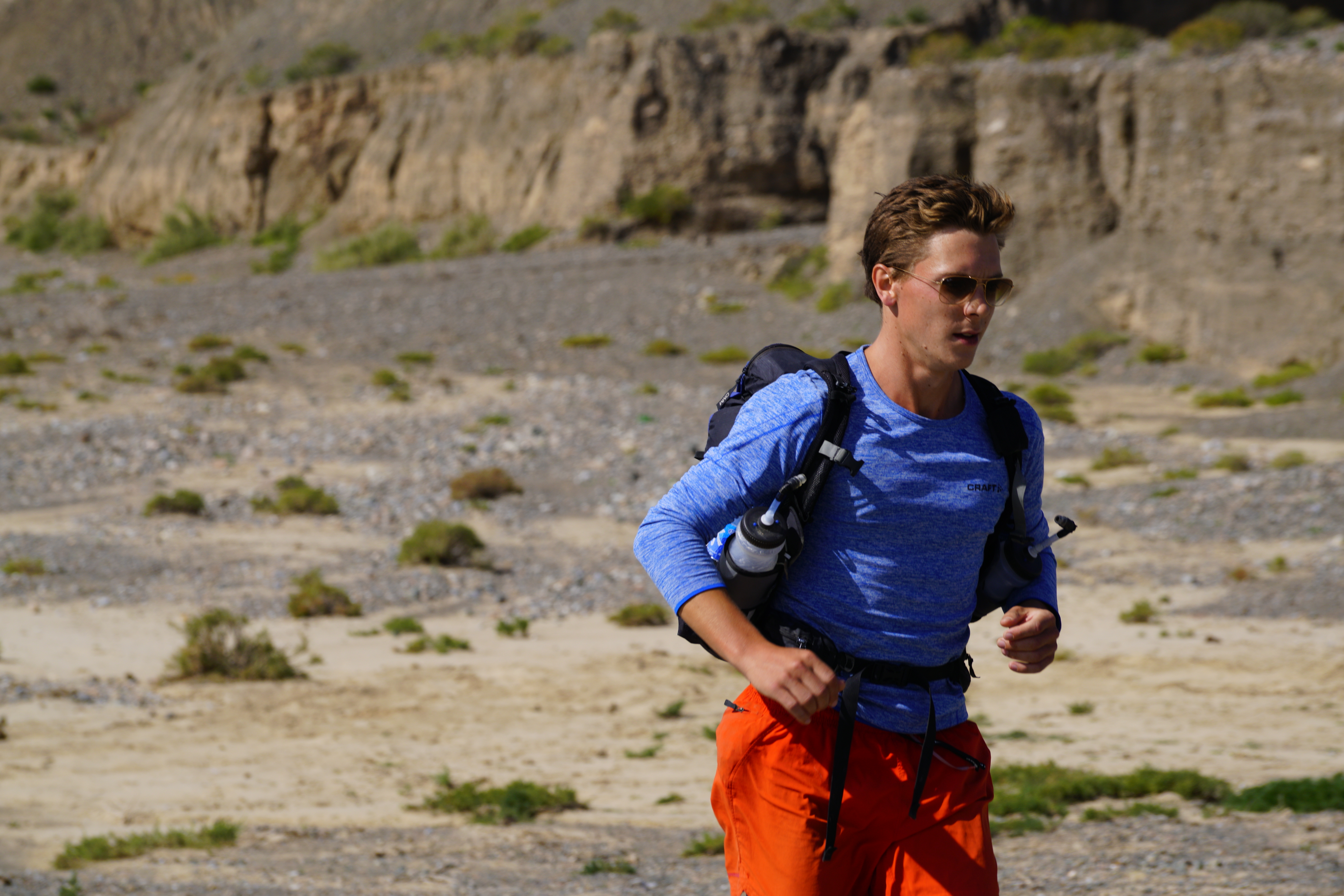 After 265km the real fun started, beginning with a 3300m mountain, followed by a steep descent and then 50km of rocky canyons and sand dunes. In the light one might have been able to skirt around these but in pitch darkness the only option was scrambling up and down repeatedly.
By this point my right ankle, which had given the first twinges of discomfort the previous day, began to swell up. The verdict of the ever helpful Exile Medics was that it was either tendon damage or a stress fracture but that in either case strapping, plodding and monitoring was the best option.
With 40km to go the Chinese runner, Bai Bin, who had been hunting me down for hours, finally overtook. He had come second in the race last year and looked to be in great shape. I would have liked to at least have made him work for his victory but by now I had been reduced to a hurried hobble.
After leaving the final rest station it began to feel less like an athletic challenge and more like self-harm. I could feel my ankle swelling, my feet burning and my backpack rubbing. To add to my self-imposed misery I had also chosen a playlist of Leonard Cohen and Lana Del Ray. Races like this are about controlled collapse and the final stages are rarely pretty.
In the UK ultramarathon finish lines tend to resemble a village fete: if you're lucky there might be some sort of inflatable arch or a marque but more often it is a flag and a couple of balloons. Usually there will be a trestle table with some biscuits, orange squash and maybe a few sausage rolls overseen by elderly and very noble volunteers.
In China things were a little different. One kilometre from the finish line I could hear the music blaring. As I rounded the final corner fireworks shot into the air and the team of drummers started beating. I hobbled up the steps and onto the stages to be greeted by the race director and a group of the wonderful team who had looked after us so well throughout the race. It was nearly 5am by this point and many had been up all night waiting.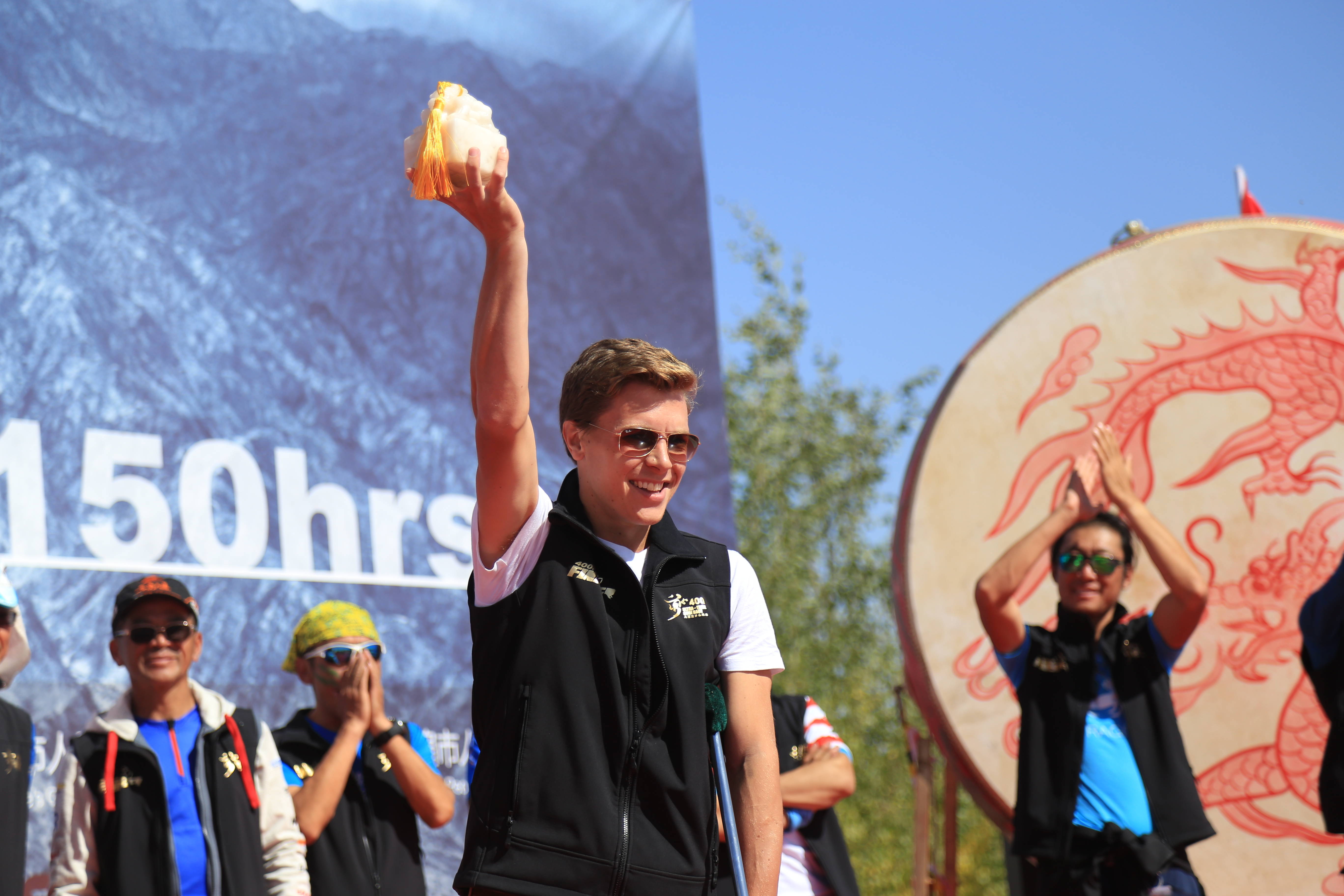 A few years ago I completed the Marathon des Sables, arguably the world's most famous desert race and now a staple bucket list item for those looking to prove their mettle. It has its challenges and, for those who complete it at speed, is an impressive achievement. But for those looking for a more intense, all-encompassing test, one that requires strategy, one that involves running and navigating on harsh terrain under intense sleep deprivation, one that is guaranteed to push you to your mental and physical limits, I can highly recommend the UTG.
An epic tale from the infamous Ultra Trail of the Gobi (UTG) by ultra runner and TRIBE adventurer - Alfie Pearce-Higgins.