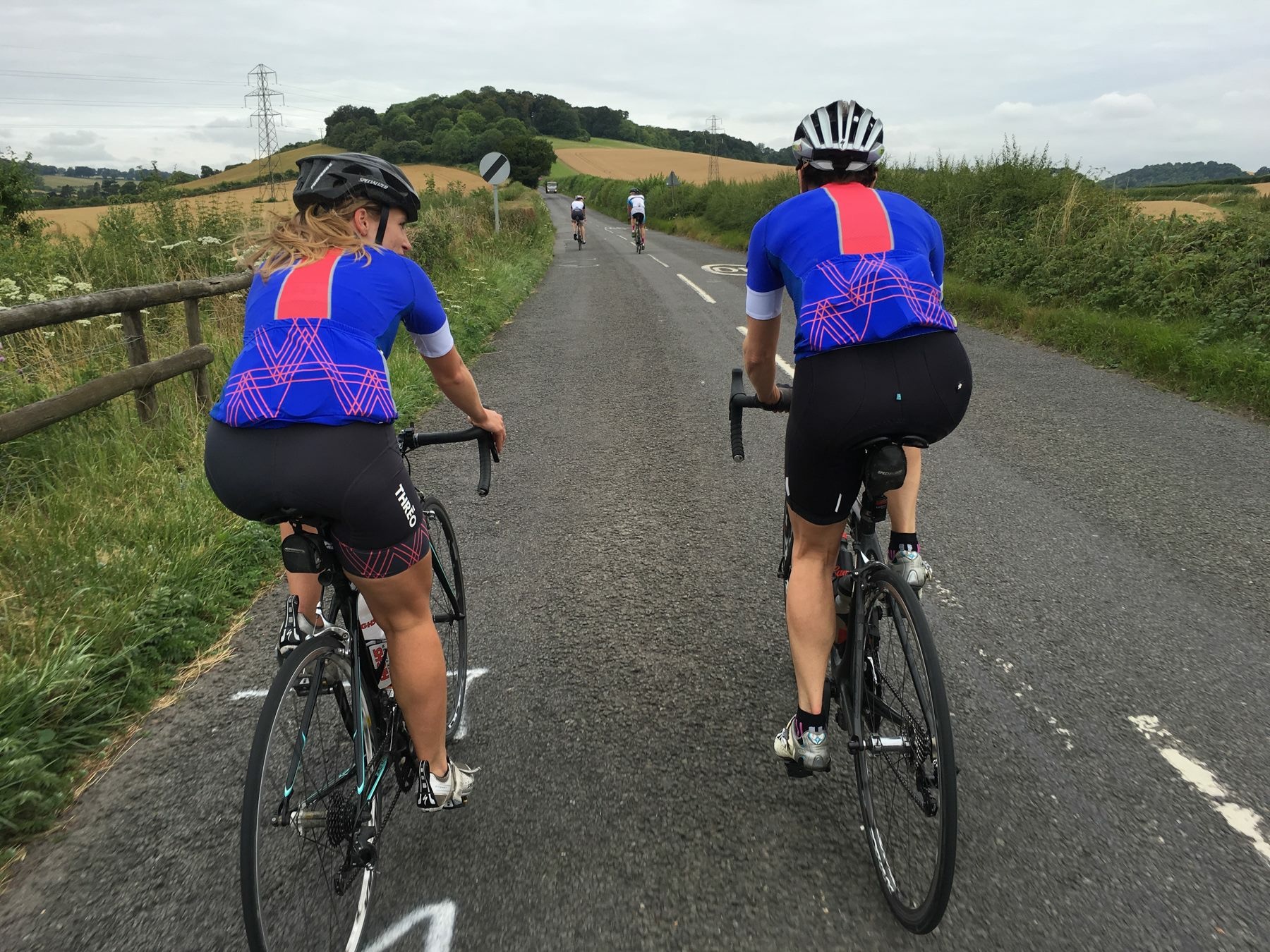 We've teamed up with the triathlon experts at THREO and top strength & conditioning coach Stef of Bike Biomechanics to guide you through some tri-specific training sessions. We're here to help prepare for the forth coming training season and TRIBE's Run For Love - 2,000km duathlon.
It's time to get thinking about your races and challenges you have lined up. Whilst mileage may matter, a regular strength and conditioning routine built into your training schedule is essential to hit those target times.
A strong core and glutes are essential to help you feel at your best on the bike. Spending time focusing on one of the biggest muscles in your body will not only help your cycling, but your overall fitness.
Whether you are entering your first triathlon or you are a seasoned competitor hunting a PB, the circuit below will help you build strength and keep any niggles or injuries at bay.
Strength & Conditioning Circuit for Cycling Strength.
Repeat the circuit three times with a 30 second gap in-between each exercise
Backwards lunge with a glute crossover - 10 reps per leg

Jumping squats (using a TRX if you have one, otherwise maintain a normal standing squat position and jump) - do for 30 seconds

Step ups - 20 reps

Box jumps - 20 reps

Single leg squats with rotations (using a TRX to maintain your core if you have one - if not tie a resistance band to a door handle or frame to replicate) - 10 reps per leg
Remember, getting the position right is very important to obtain the most benefit from your squats. A common mistake is to let your knees fall in to each other, try to hold them in position and not to move in as you squat down. You also need to complete the squat through its full range of motion - the movement needs to flow all the way down until your thighbone is parallel with the floor in order to fully engage your glutes and the upper part of your hamstrings.
Get working those glutes and come to TRIBE Tempo Training to kick them into action! In the meantime, if you're looking for high performance stylish kit which doesn't compromise on style then head over to the Threo site for their range of women's endurance apparel.
Happy cycling!