This zingy Baobab coulis makes the perfect breakfast or post-run cooling snack. This is such a simple recipe and is loaded with energy and antioxidants.
Ingredients for the oats:
item
100g rolled oats
item
30g mixed seeds (sunflower & pumpkin)
item
1tbsp coconut oil
item
1tbsp honey
item
1 tsp maple syrup
item
Method:
Preheat the oven to 160. Mix all the ingredients, except for the dried fruit, in a large bowl. Tip the granola onto two baking sheets, bake for 20 minutes. Remove to a flat tray to cool.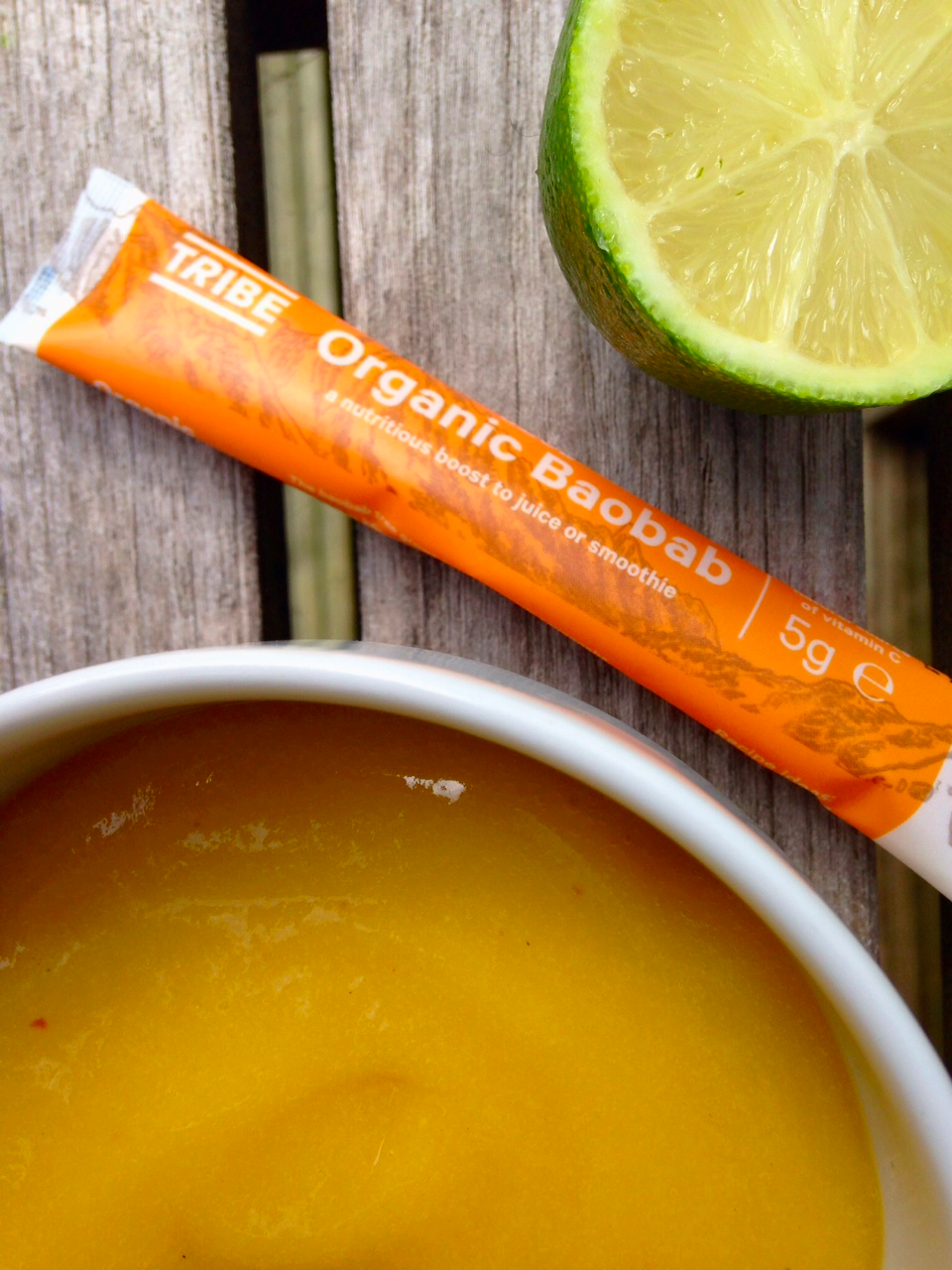 Ingredients for Coulis: (Serves 2)
item
1 ripe mango
item
Juice of ½ a lime
item
1tsp honey
item
Tribe Baobab Glow Powder
item
Tribe Organic Mountain Berries to top
item
50g yoghurt of choice
item
50g home-cooked honey-toasted oats
Method:
Pour the yoghurt onto the toasted oats in a serving bowl and set aside.
Peel and cut up the mango into chunks and add to blender. Blend on high with the honey, baobab and lime juice until a thick liquid consistency.
Pour mixture onto the yoghurt.
Top with Tribe Organic Mountain Berries or one of our Trail Pods.