These spelt seeded crackers can be make using store cupboard ingredients. Top with mashed avocado or almond butter, these are both rich in healthy Omega 3 fats great for energy
Ingredients:
170g wholemeal spelt flour
Pinch of sea salt
0.5 tbsp runny honey
2 tbsp extra virgin olive oil
Tribe Tamari Seeds
60g other mixed seeds - chia/flax/sesame/sunflower/pumpkin
Paprika / grated parmesan (optional)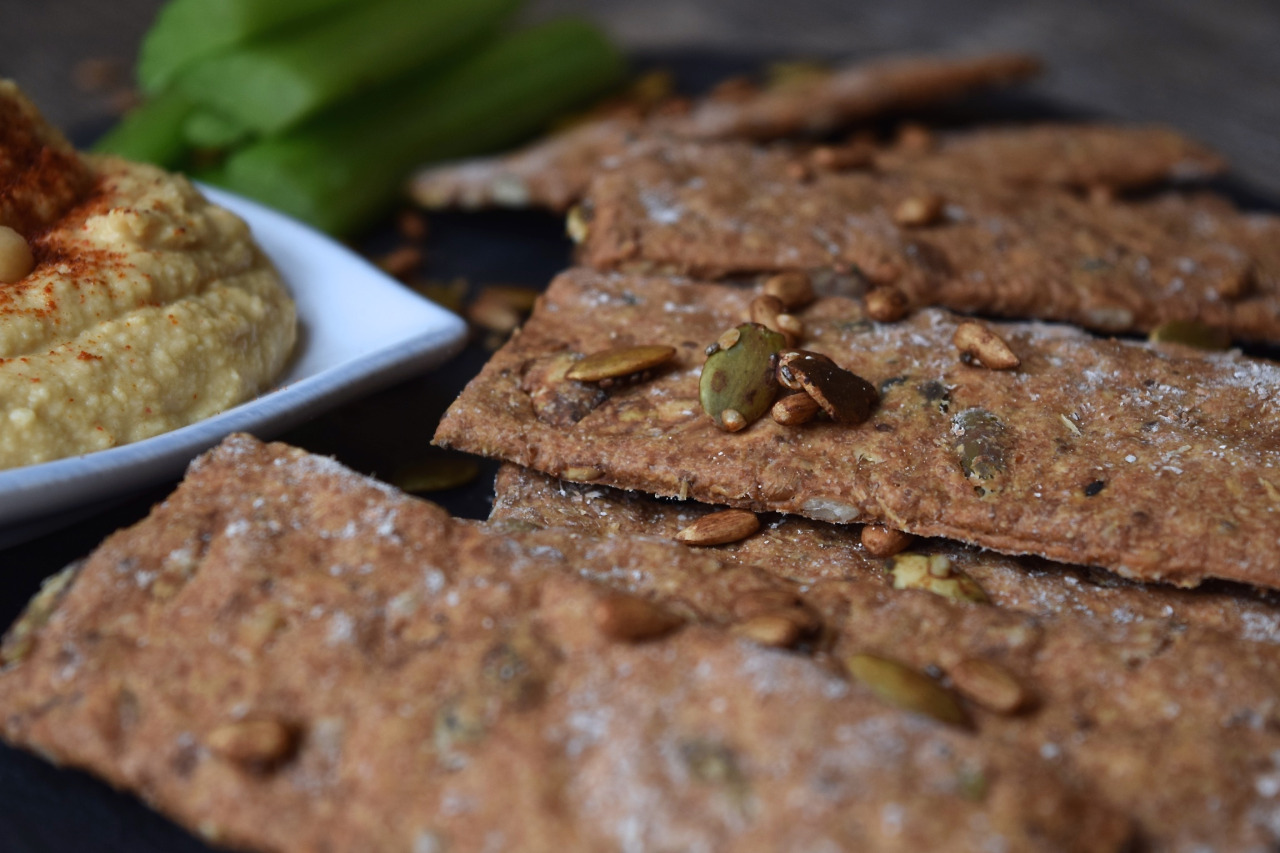 Method:
Preheat oven to 180ºC. Line a baking tray with greaseproof paper.
Mix the spelt flour and salt together with all the seeds the sesame in a big mixing bowl.
In separate bowl, mix 100ml water with the honey and olive oil. Stir this mixture in to the dry  ingredients and mix to a dough. At this point you should add any spices or grated cheese you are using.
Knead the dough for five minutes then return it to the bowl and leave to one side for 20 minutes.
Dust your work surface with flour and roll the dough out to a thickness of 3mm. Use a sharp knife to cut the dough into rectangles, then place them onto the prepared trays close together, but not touching.
Bake the crackers for 15 minutes. Turn the oven off and leave the trays in the residual heat of the oven for 10 minutes for extra crispness. Transfer to a wire rack to cool.